Baba Re-release on Superstar's birthday..!? Top plan..!

Ever since the news of the re-release of Superstar Rajinikanth's 2002 film 'Baba' hit the internet, the past week has had an unprecedented impact on fans, media, distributors, and theater owners. In recent times, the anticipation and response to social media have been said to be quite surprising. The team, which planned to screen the film on Superstar Rajinikanth's birthday as a single scene, is seriously thinking of releasing it in many theaters not only in tamil Nadu but also in other states and abroad after seeing the huge expectations for the film. The 'Baba' film has been updated with technical changes like DI, mixing, etc. Apart from this, the film's music director AR rahman has requested to see the preview of the film himself first. With this, will he be able to further improve the film's music? He is about to visit.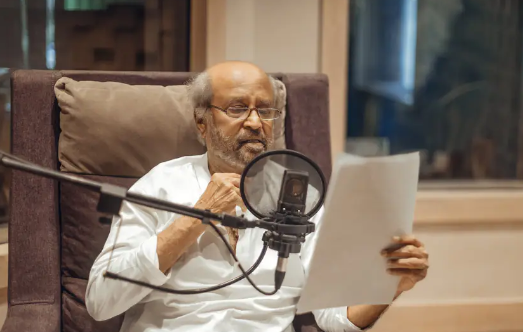 Recently, Superstar Rajinikanth was dubbed for new scenes. Superstar and director Suresh krishna both expressed their happiness and excitement at the hype and wonderful reception for Baba's re-release. Also, it seems that director Suresh krishna said in a recent interview that Rajinikanth got the idea of releasing 'Baba' after the great success of the recently released 'Kantara'.

Superstar Rajinikanth reckons that 'Baba', like 'Kantara', is a fantasy film, so fans will be in for a treat if the film is released at this time. Many people are expecting that Rajini's account will be better after adding up and subtracting.
మరింత సమాచారం తెలుసుకోండి: