Dil Raju's arrogance in Andhra..!? Producers condemned..!?

Thalapathy Vijay acted in Varisu for the first time under the direction of a telugu director. With this, he made his foray into andhra pradesh with a direct telugu film. Ever since the start of this film, Vijay has been facing many problems. Inadequate cuts created several other problems for the film's producer. So far Thalapathy Vijay's salary was 100 crores. But dil raju started the first problem by paying Vijay more than 120 crores for Varisu.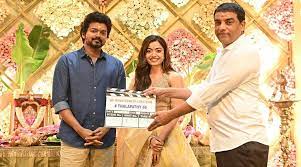 tamil Film Producers Association member K.N. Rajan has expressed his condemnation as he raised actor Vijay's salary as if he had blown an idle conch. Meanwhile, when the news of the release of actor Ajith's Thunivu with varisu came out, he stirred up controversy among journalists by saying that Vijay was the number-one superstar.
This has now stirred up the issue in tamil cinema circles and among Rajinikanth and Vijay fans.This is not enough, in the telugu Varisu movie, the title card says Superstar Vijay instead of Thalapathy Vijay. This has shocked many people who have seen the film. And many celebrities have condemned it. Mainly Tirupur Subramanian has talked about this.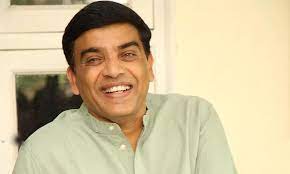 Tirupur Subramanian said that dil Raju's arrogance in Andhra gave Vijay the title of a superstar in Andhra Pradesh. He said that he did not understand why Vijay did not listen to this. Vijay's producer dil raju should be condemned as soon as possible and this should not continue.This superstar controversy has become a big topic of discussion in tamil cinema. But the question of many celebrities is why Vijay is keeping silent. It is the opinion of many people that when such a problem is going on, Vijay must speak about it.
మరింత సమాచారం తెలుసుకోండి: