Indian performer shriya saran is well-known for her stunning appearance and alluring on-screen antics. Despite being 40 years old, she nevertheless exudes a youthful vitality that is comparable to that of someone considerably younger. Shriya is a Haridwar native who started her acting career in 2001 with the film "Ishtam." She has developed into a seasoned actor over the years, winning praise for her outstanding performances.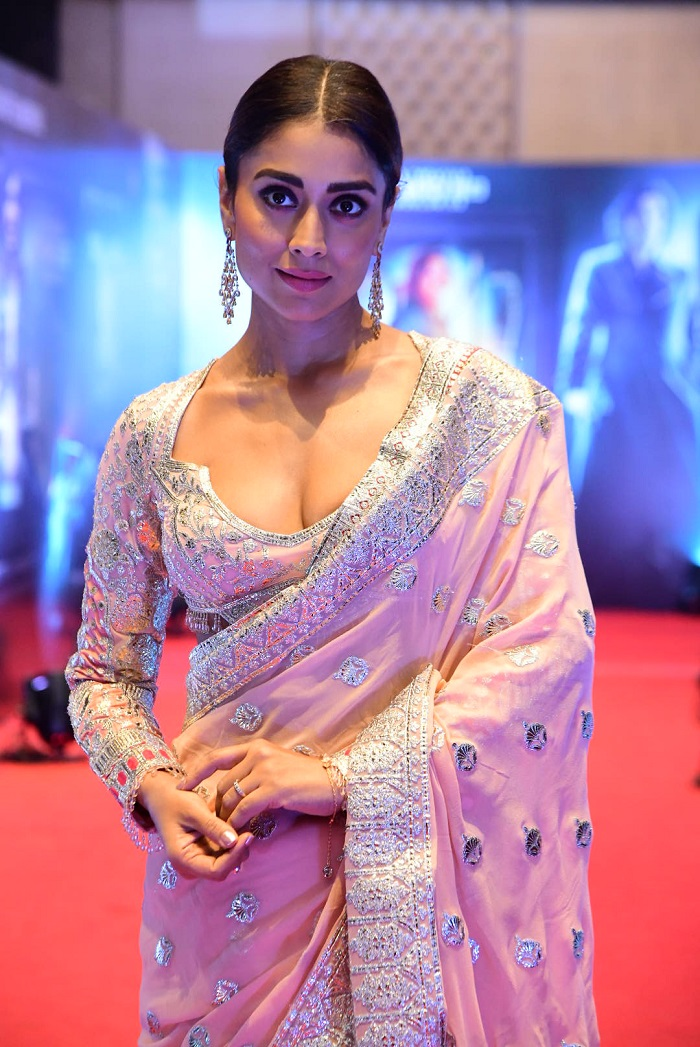 Recently, she was spotted wearing a saree with a daring neckline, enhancing her captivating presence and showcasing her stunning beauty. Her photos capture her amazing beauty, and she exudes a divine atmosphere with her fascinating stance and glowing complexion. She is looking forward to the release of two tamil movies as well as the kannada movie "Kabza." Her career is still booming, and she is still a significant player in the indian cinema business.
She exudes an elegance that few people can pull off in this pale pink saree. Does Shriya Saran's saree make her appear seductive? The actress has been trying to blast massive home runs one after another in her second innings, post a tiny break. shriya saran has also been performing lead roles with senior actors with ease.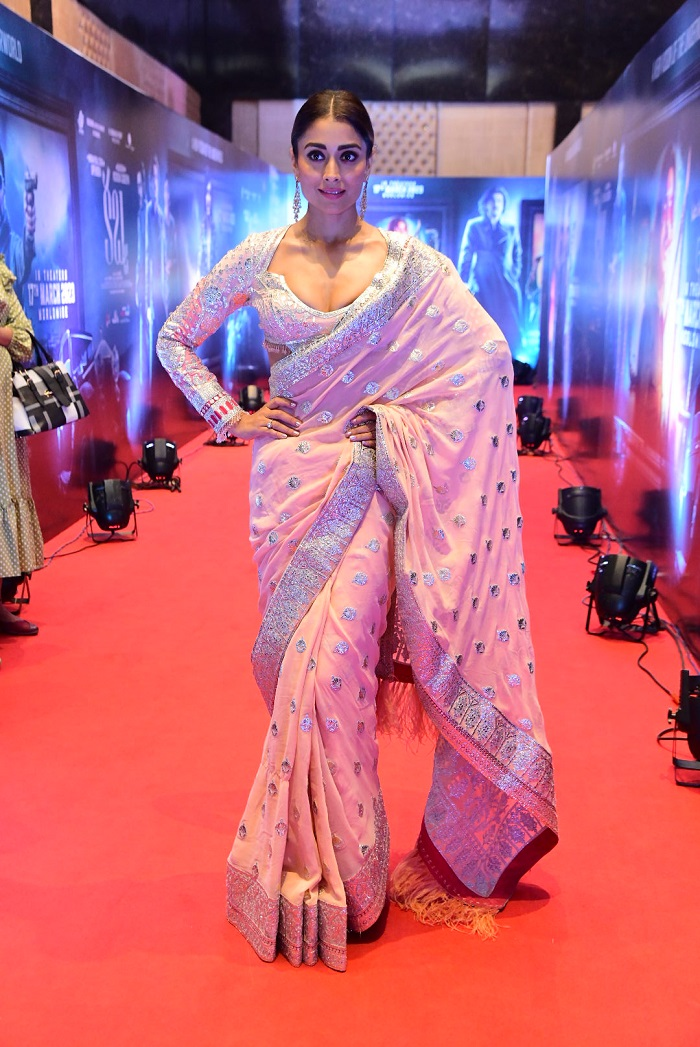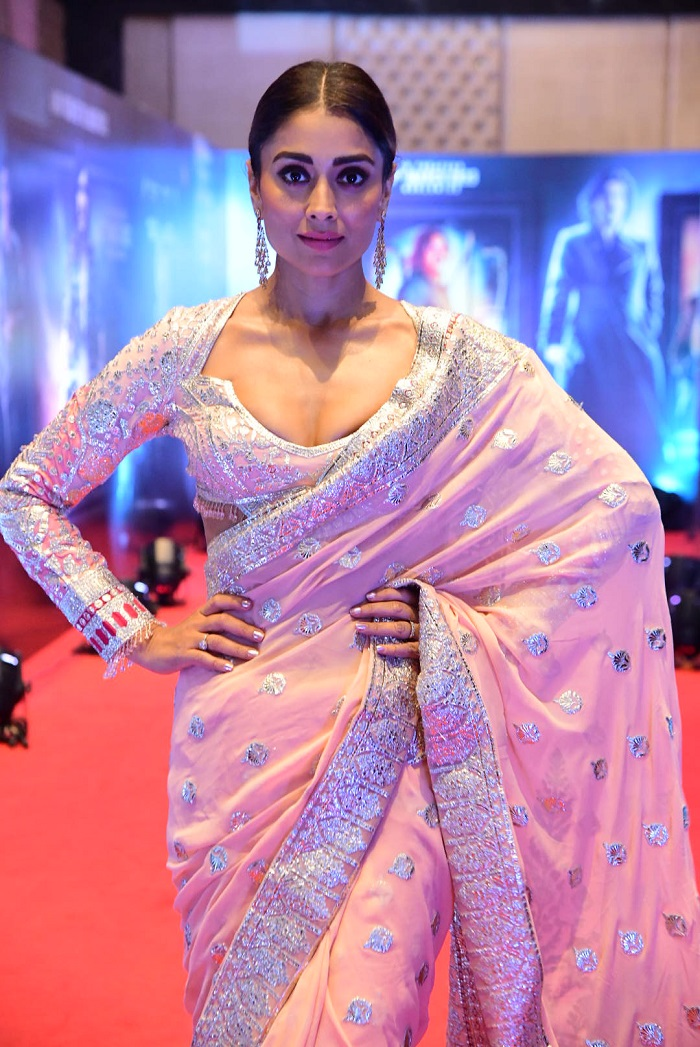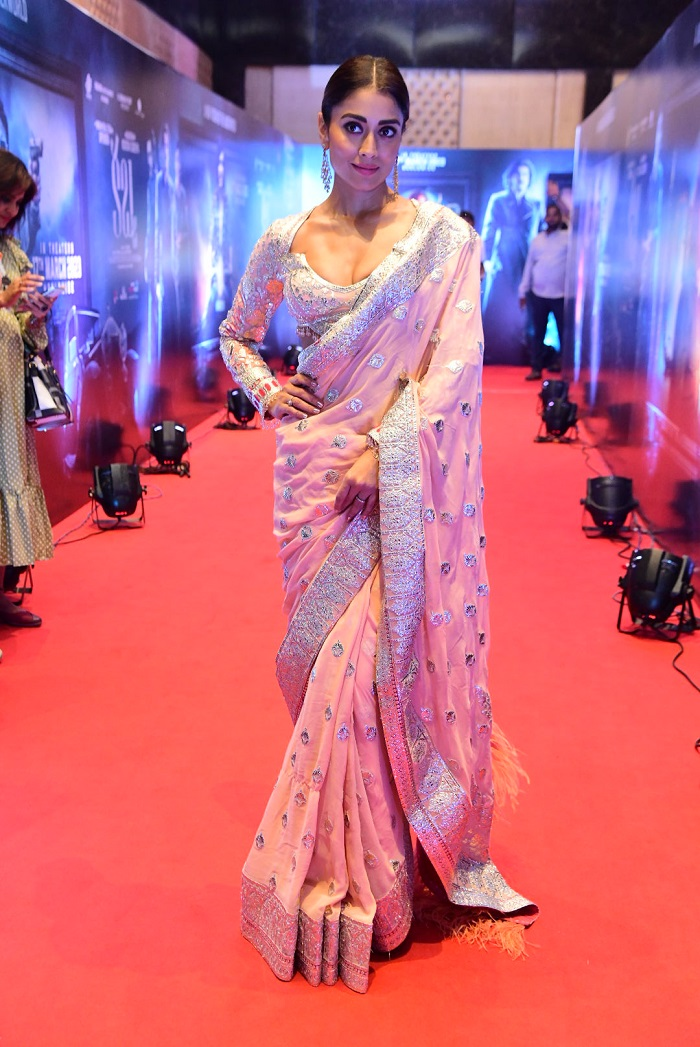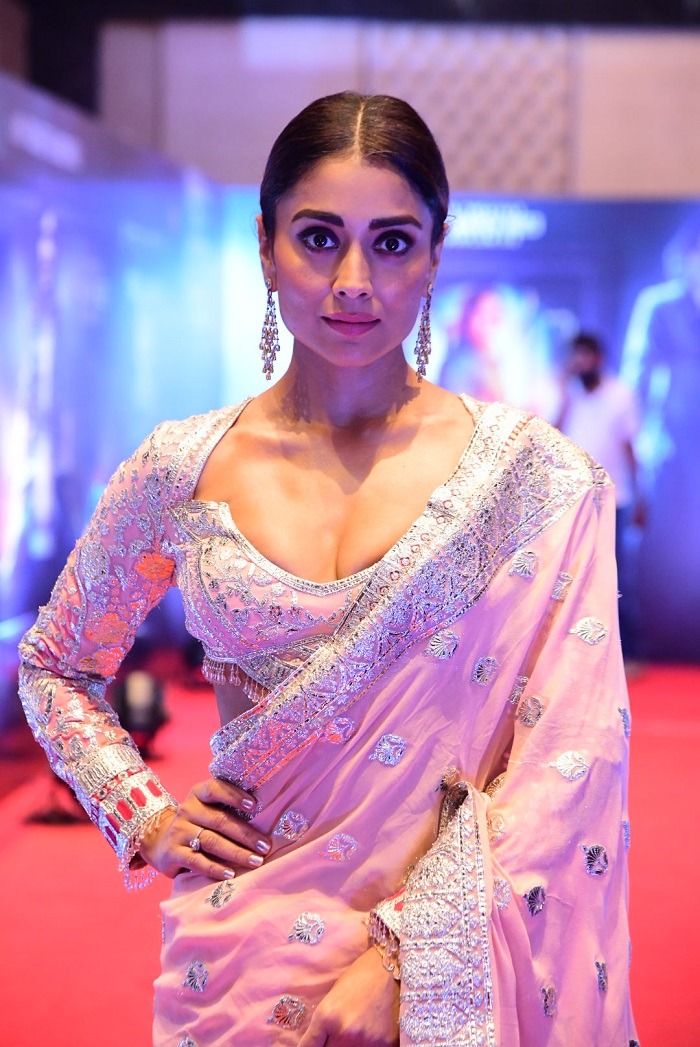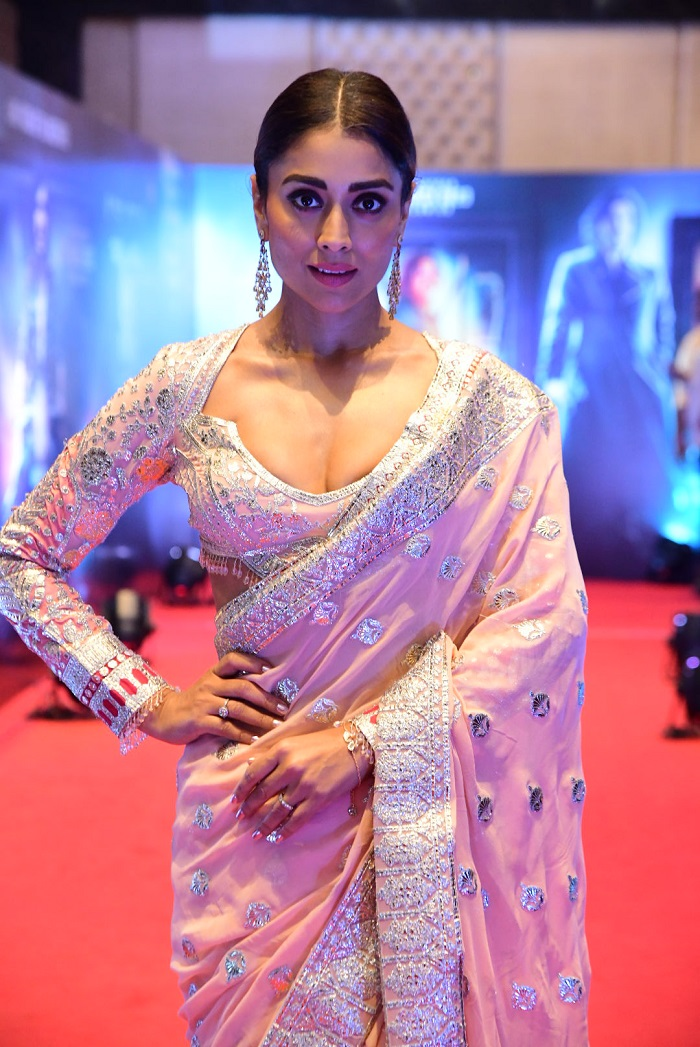 మరింత సమాచారం తెలుసుకోండి: