This is how taapsee pannu insulted hinduism in a bold photoshoot! Furore on social media
Bollywood actress taapsee pannu stays in the limelight for her films as well as for her fashion sense. Also, the actress is seen making headlines by sharing her views on contemporary issues. At the same time, now Taapsee is becoming a part of the headlines for her latest photoshoot. The actress has carried such an accessory with a deep-neck outfit, seeing which social media users have gone berserk and people have started criticizing her.
Taapsee Pannu has shared a picture updating her official instagram account. In this picture, the diva is seen wreaking havoc in a red sequin deep-neck outfit. With this, she has left her curly short hair open, as well as she is looking very beautiful with light-glassy makeup. However, except for the look of the actress, all eyes are on her accessories.
Taapsee Pannu is wearing a heavy necklace with the idol of Goddess lakshmi of the Hindu religion in this bold outfit. people have not liked the necklace choice of the actress with this outfit. For this reason, Taapsee is being lashed out on social media. Sharing the picture of her super sizzling photo shoot, the actress wrote in the caption, 'When will this red color leave me.' This photo of Taapsee has got millions of likes on instagram world so far. But more negative comments are being seen in the comment section than positive ones.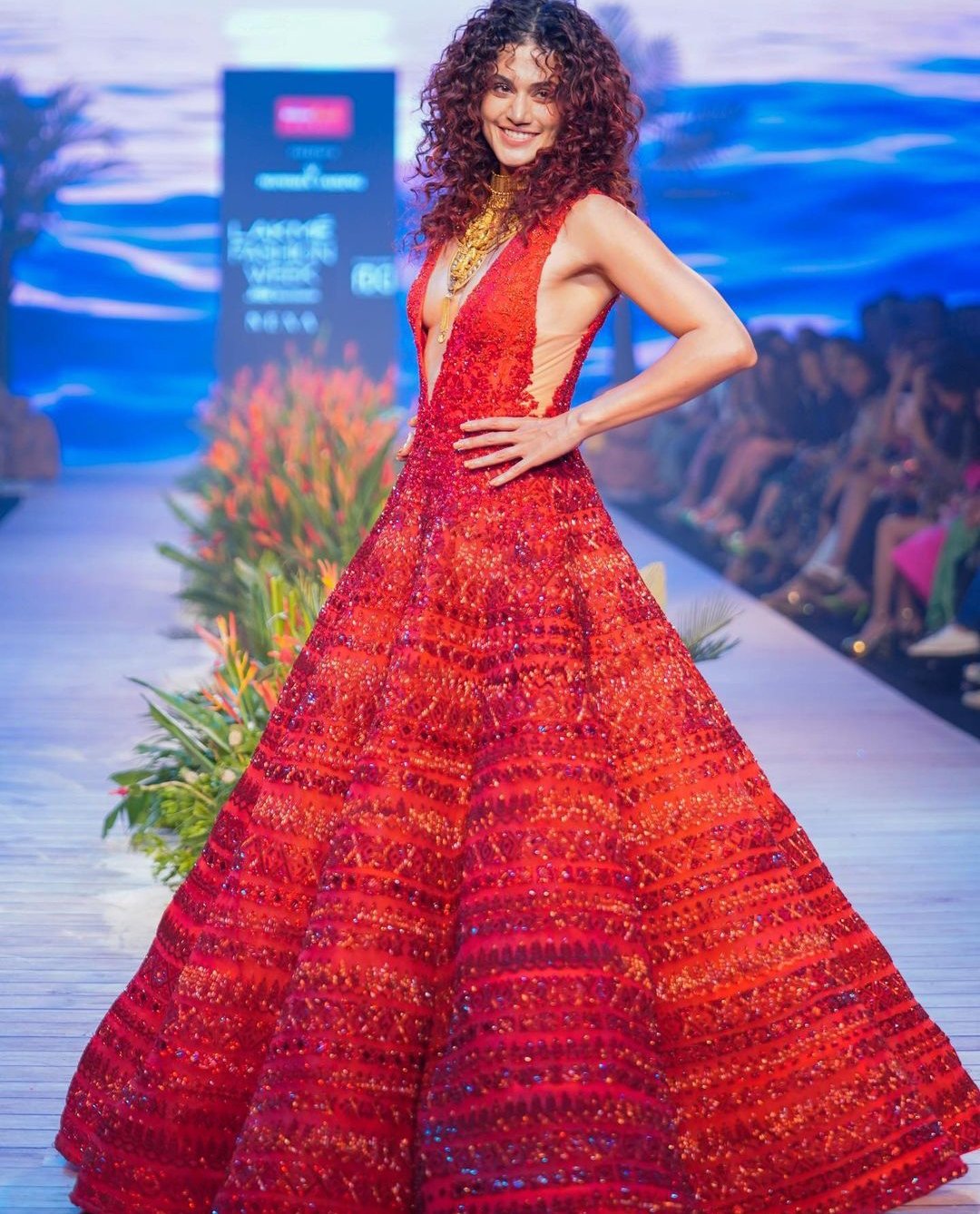 Responding to this picture of taapsee pannu, a user wrote, 'Taapsee should be ashamed. Disgusting... You should know as a celebrity how you represent the symbol of any religion. Another has written, 'Maa Lakshmi's necklace is worn in such a vulgar dress, I don't feel ashamed.'
మరింత సమాచారం తెలుసుకోండి: