Actress lost her film career because of a superstar..!?

Fans were waiting for his arrival for a while to see when he will come not only into the cinema but also into politics. From the time Rajini started acting till now, he has become a mass hero and has kept his fans under his belt. He has said that it is the biggest award he has received for his acting. Also, his fans are celebrating him. And fans were waiting for his arrival for a while to see when he will come not only in movies but also in politics. baba was the movie that was released at that time. The film received negative reviews. In the film, Rajini, who is an atheist, is tested by Babaji who gives him seven mantras.

Manisha Koirala acted opposite him in the film. She became a leading actress by acting in films like Bombay, India, Mudhalvan, and Aalavanthan. She is also known as a suitable actress for a romantic film. Such a person would be like his character in the film baba who loves Rajini deeply and finally rejects Rajini for money and marries someone else.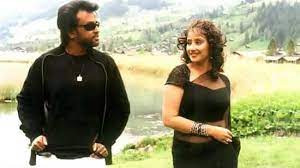 Due to this, her character was not talked about as much as she expected. This gave her a big defeat. However, in the interview given by her now, she said that she has given many good films and made them successful before Baba. But she didn't get any film opportunities after this film. She was destroyed by this film. It was not just a failure, it was a huge disaster. Because of baba, the market fell for her in all South indian languages.She spoke very sadly. She will be acting as Dhanush's mother-in-law for the last time in Tamil. While this film was expected to be a re-entry film for her, she did not get a film opportunity after this film. Due to this, she is posting all her troubles on social media.

మరింత సమాచారం తెలుసుకోండి: