Hyderabad is still getting soaked with rain as the last countdown to september begins. The city's weather charts plainly reveal extensive rains this month, making this month's rainfall nothing short of spectacular. The first two weeks of this month laid the groundwork for this prognosis, while there was a brief lull in the third week. However, the total amount of precipitation for the month has already exceeded average.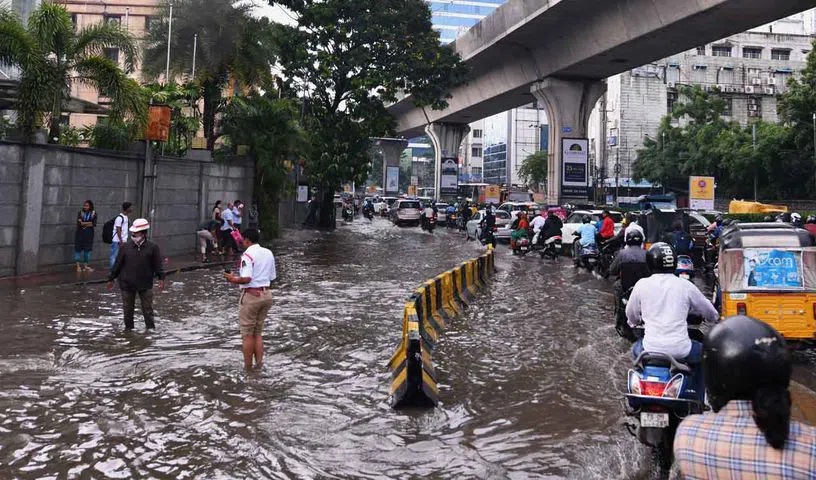 When compared to the typical september average of 126.4 millimetres, hyderabad has gotten an astounding 269.5 millimetres of rainfall as of Monday. Weather experts predict that the city will continue to see rain for the next five days of the month. According to predictions made by the telangana State Development Planning Society, the city may get mild to moderate rainfall on Tuesday. wednesday also calls for a continuation of the precipitation, suggesting that the skies are not in any particular hurry to quench their thirst.

While hyderabad prepares for further precipitation, other regions will also get rainfall. On Tuesday, there may be some light rain in the districts of Medchal-Malkajgiri, Yadadri, Nalgonda, Wanaparthy, Mahabubabad, Warangal, Mulugu, Khammam, and Vikarabad. Stay tuned for more updates.



మరింత సమాచారం తెలుసుకోండి: