Manish Sisodia Arrest: Leaders who have gone to Jail...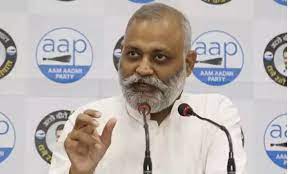 Somnath Bharti went to jail for beating his wife
After the formation of AAP, the name of mla Somnath Bharti, who won from Malviya nagar seat, rose rapidly. He got ministries like law, tourism, administrative reforms, but in the year 2013, he was accused of domestic violence with his wife. wife Lipika Mitra had also lodged an FIR against him at Dwarka North police station. She alleged that Bharti forced her to have an abortion. When she was pregnant again, she was attacked by dogs during the seventh month. Meanwhile, Bharti was accused of assaulting the staff in delhi AIIMS. Due to this, Bharti had to resign from the post of minister in the year 2014. Last year, during the UP assembly elections too, Bharti was arrested for making controversial statements during a rally there.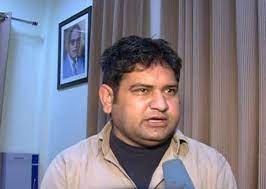 Minister sandeep Kumar accused of raping a woman 
Sandeep Kumar, who was the SC-ST welfare minister in the aam aadmi party government, was accused of rape in 2016. Sandeep, who is also looking after the Ministry of women and Child Welfare, was accused of raping a woman who had come to get her ration card drugged with a cold drink. In this case Sandeep, mla from Delhi's Sultanpur Majra seat, had to leave the ministerial post and was sent to jail. The CD of this rape case went viral. Later sandeep got involved in another CD case. In this viral CD, there were photos of sandeep in objectionable condition with two women. After this incident, kejriwal had sacked sandeep from the party itself.
మరింత సమాచారం తెలుసుకోండి: