Crisis Hit: A shut-down of public sector offices???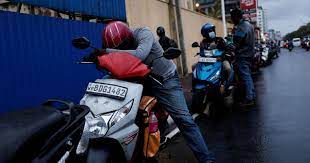 Sri Lanka is going through a difficult situation at this time and there is a huge shortage of essential things in the country. In view of the shortage of fuel, the government has taken several steps. It has been announced to close government offices and schools for a week from Monday.
Schools-offices closed due to Power Crisis
The power crisis continues in sri lanka and the government does not have any concrete measures to deal with it. In such a situation, the education Ministry of sri lanka has asked the teachers of all government and government-recognized private schools in Colombo city to conduct online classes from next week.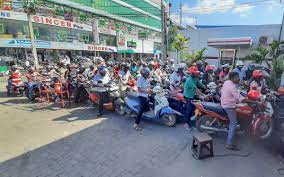 Government offices have also been closed for a week. There is a long line at the petrol pumps of the country and people have to stand in line for hours even for things like essential ration, medicines. Sri Lanka's economy has been devastated by being caught in the debt trap of China.
Government offices were also closed
Sri Lanka is under pressure to pay for its imports in foreign currency as the quantity of fuel available in the country is sharply reduced. According to the circular, however, all employees working in the health sector will continue to go to work.
మరింత సమాచారం తెలుసుకోండి: