Rohit & Virat won't be picked for India's Squad...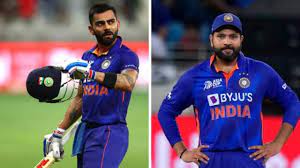 The young team won the t20 series 2-1 against sri lanka (IND vs SL) on Saturday. After which the decision to exclude rohit sharma and virat kohli from the t20 squad does not seem wrong. After the poor performance in the t20 world cup and Asia Cup, the management took a big decision and showed the seniors the way out of the t20 team. 
The indian team led by hardik pandya defeated sri lanka 2-1 and won the series. Now this team is ready to fight against new zealand (India vs New Zealand). The selectors have even refused to consider players like virat kohli and Rohit Sharma. Although the reason for this is also valid.
The indian team has to play the ODI world cup in october this year. The indian team, which lost to new zealand in the semi-finals of the 2019 world cup, wants to make every effort to win the tournament at home this time. In such a situation, it has decided to keep those players out of the shortest format of cricket. indian team has to play 2 series against new zealand after t20 and ODI series against Sri Lanka. rohit sharma, virat kohli, mohammed shami and Bhuvneshwar Kumar will be excluded from this series as well.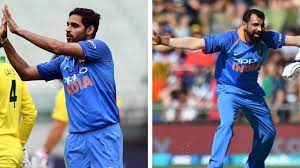 Virat-Rohit will prepare for ODI World Cup
The series of the first three ODIs will be played. The first match will be played on 18 January. After the ODI series, Team india will play a series of three t20 matches and the first match will be played on 27 January. bcci recently held a review meeting in which many important decisions were taken keeping in mind the ODI World Cup. A list of 20 players will be prepared for this world cup and out of these players the world cup team will be selected.
మరింత సమాచారం తెలుసుకోండి: