CSK fans are very dissatisfied..!? Can't see Dhoni?

The 16th season of IPL starts in 4 days. All 10 teams are engaged in intense training for this. After the threat of Corona, the IPL series is being played in the home and Away style in India. Hence, the match is being held in chennai after a long time. As dhoni is 41 years old and this may be his last season, fans are eagerly waiting to see dhoni at the chepauk Stadium one last time.

Tickets for CSK's matches in Ahmedabad, Mumbai, and Bengaluru are sold out. In this situation, it has been announced that ticket sales for the match in chennai will start from today. The lowest budget ticket price is 1500 rupees and the highest ticket price is 3000 rupees. It has been announced that only tickets will be sold for the match between lucknow and chennai on the third date. 1500 rupees tickets will be sold at the counter only on the first day of today. Similarly, Rs 3000 tickets are sold online only. But only C, D, E and I, J, and K audience gallery tickets have been sold.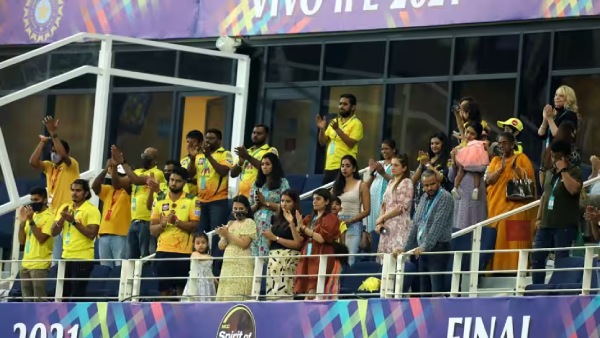 But in H, they can sit directly on the pitch and enjoy the match. G. Tickets are not on sale to fans at F Galleries. This has caused anguish among chennai fans. It has been alleged that only 3,000 tickets are being sold to the fans while the stadium is set up to seat 40,000 people. Fans have expressed disappointment that they are not given priority when they are willing to pay to watch. CSK fans think that immediate action should be taken in this regard and tickets should be sold for the majority of the seats in the stadium.
మరింత సమాచారం తెలుసుకోండి: