PM narendra modi will launch 5g service!!!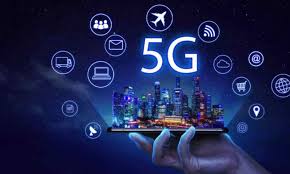 PM narendra modi will launch 5g service on 1 October. Actually, indian mobile congress is starting from october 1, 5g service will be rolled out on this day itself. indian mobile congress tweeted about the launch of 5g service by PM Modi.
Indian mobile congress shared a poster on Twitter. On which 5g service will start in the country from october 1 and prime minister narendra modi will launch it at Pragati Maidan. india mobile congress 2022 (IMC 2022) will be held from october 1 to october 4. The indian mobile congress is organized jointly by the Department of Telecommunication and the Cellular Operators Association of india (COAI).
Jio-Airtel prepares for 5g services
After the 5g auction, Union minister of Communications, Electronics and Information technology Ashwini Vaishnav said that by october 12, 5g services will start in the country. Vaishnav said that the government has given a target of 80 percent coverage of 5g telecom services in the country in a short time frame.
Which cities will get 5g services?
At the same time, jio and airtel have completed preparations for 5g service. Both companies can roll out their 5g service in October. That is, customers can get 5g plans before Diwali. However, initially the company will roll out this service only in some big cities. In these, 5g service will start first in Delhi, Mumbai, kolkata and Chennai, which will be extended to other cities later.
మరింత సమాచారం తెలుసుకోండి: