Will Shivaleeka Oberoi marry boyfriend abhishek Pathak? shared the post hint
Recently, actress Shivalika Oberoi has shared some pictures with boyfriend abhishek Pathak from her social media account, in which she has also given a hint of her marriage.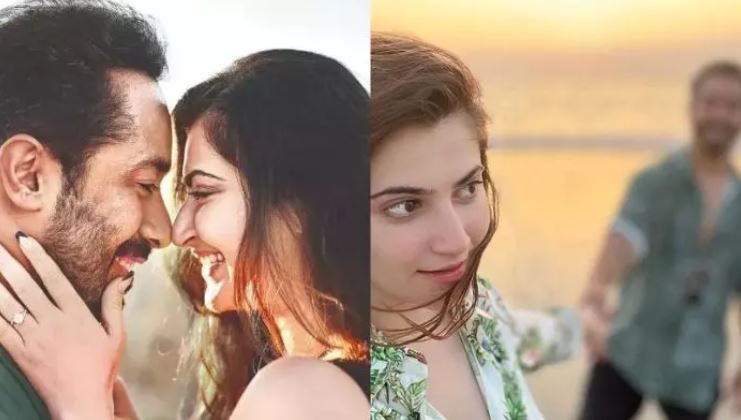 Shivaleeka Oberoi-Abhishek Pathak Wedding: Wedding season is going on in the bollywood industry these days. Many celebs have tied the knot, while discussions are going on about marriage of many stars. Now the name of another pair has been added to this list. This pair belongs to director abhishek Pathak (Abhishek Pathak) of the superhit film 'Drishyam 2' and actress Shivaleeka Oberoi. Many news are coming out regarding the marriage of both. Meanwhile, actress Shivalika Oberoi has given a hint of her marriage by sharing a post on her social media account.
Shivalika shared two pictures from her instagram account. In the first picture, where abhishek is seen holding the hand of the love of his life, Shivalika, in the second picture, the feet of both are visible and starfish are seen all around. Shivalika is looking very cute in a floral dress. Sharing these pictures, Shivalika wrote in the caption, "A sky full of stars, a beach full of starfish and he was looking at me." #Hello February.'
abhishek Pathak and Shivalika Oberoi are going to get married in this month i.e. february 2023. Both will be married in Goa. However, no date has been revealed regarding the marriage of both. The wedding functions of abhishek Pathak and Shivalika Oberoi will last for two days and will be attended by only family members and close friends. At the same time, some big stars of bollywood can also attend the marriage of these two.
In one of her old interviews, Shivalika had told how she met Abhishek. He had said, "Everyone was shocked. Of course, some people knew about our relationship, but by and large people knew that we were just connected to our work. I auditioned for the film 'Khuda Hafiz'. And I still remember I met Kumarji (Abhishek's father). We later realized that we had common friends. With time, things got better. We haven't been with each other for a long time , But when something feels right, it is right.
మరింత సమాచారం తెలుసుకోండి: