Superstar actress decided to quit acting...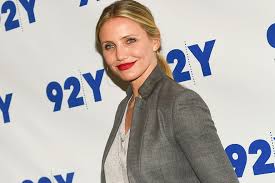 Recently surprising news is coming about Hollywood's famous actress cameron Diaz. It is being claimed in media reports that the superstar actress has decided to quit the film industry. The hollywood actress, who has given many hit films, has decided to retire at the age of 50 and has also told the reason behind it. Information has also come out about the last film of the actress, which will be released on Netflix. cameron is currently busy shooting for this film.
Actress cameron Diaz was not very active on social media. She has appeared in films like 'Charlie's Angel' and 'The Mask'. It is being told that these days she is shooting for her upcoming film 'Back in Action'. This will be her last movie. cameron Diaz's 'Back in Action' with Jamie Foxx will be released on the OTT platform Netflix. At the same time, this decision of cameron has surprised the fans. Many people are seen expressing disappointment on these news.
If media reports are to be believed, she has taken a big decision regarding her career for the family. The actress says that she is unable to spare time for the family due to work and now she wants to spend quality time with the family. She told that she had to work more than 10 hours a day and now she does not want to stay away from husband Benji Madden and daughter Raddix.
మరింత సమాచారం తెలుసుకోండి: