This beautiful girl left studies to earn money, now earning crores from adult website sitting at home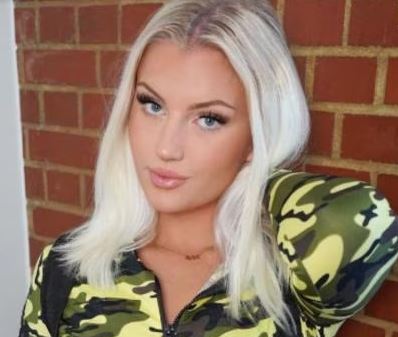 Onlyfans is a subscription based website through which people are earning a huge amount of money and it is becoming very popular.Many people bunk classes to avoid studies. Many times people also have to face problems due to this, but have you thought that a girl should leave studies only because she has to earn. This usually does not happen, but today the girl we are going to talk about has done something strange. She has joined adult subscription site and through this she is earning big money.

Sometimes a person starts doing anything in the greed of earning money and a girl named Elsa has done something similar. Elsa, 21, has recently bought her second home. His source of income is the adult subscription based website Onlyfans. On this, she is earning money by selling adult content and is celebrating holidays.

Please tell that Elsa is very beautiful to see. She has told that she does not want to study further and wants to earn more and more money, due to which she has joined the site named Onlyfans. She has told that she is enjoying her life a lot. She says that she does not feel ashamed at all in doing so.
According to the information, Elsa is putting her adult videos on this adult site and from this she is earning around Rs 3 crore annually. Recently he has toured Indonesia.

మరింత సమాచారం తెలుసుకోండి: