Poonam Pandey's sexy acts looted the hearts of fans, watching the video people are unable to stop Mann Ki Baat
Poonam Pandey is known for her bold avatar. Recently, fans have gone crazy after watching the instagram video of the actress.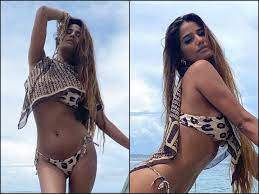 Poonam Pandey is known for her boldness. She makes fans crazy with her bold acts. The actress always remains in discussion due to her hot style. She often shares videos and pictures with her fans in bold and hot style. Recently poonam pandey has shared a very bold video, which is being discussed fiercely all around. Actually, recently Poonam has shared a video on her Instagram. In this video, the actress is seen in a purple monokini. The actress is making people crazy with her sizzling acts. Poonam is looking very bold in this monokini . Along with this, she is seen in different styles while swimming in the pool. During this, she has kept her hair open and has also impressed the fans with her beautiful style. While sharing this video, the actress wrote in the caption - A glimpse of heaven on earth.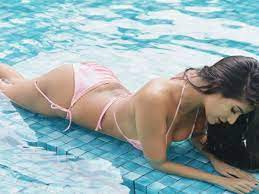 At the same time, in this video of the actress, an uncle is seen behind her, who is smiling a lot after seeing Poonam. During which Poonam is posing in different styles and enjoying her swimming. During that time an uncle is staring at her from behind. Seeing Uncle, many users are also commenting. One user wrote – Whatever you are, you are wonderful, I swear to God. At the same time, another user wrote - You are looking very cute. At the same time, another user praised Poonam and wrote - Very nice look. Poonam has shared many bold pictures and videos on her Instagram. The actress is always connected with her fans. poonam pandey has more than eight lakh followers on Instagram. She keeps on creating panic on social media with these pictures and videos of her.

మరింత సమాచారం తెలుసుకోండి: