Sreemukhi is one of the hot beauties of tollywood television. The heroine will not take anything. She can mesmerize fans no matter what kind of dresses she wears. Even a telugu girl does not hold back in exposing and showing cleavage. No matter how big the stage, it can anchor without any hesitation. Always active on social media. Shares photos on social media from time to time.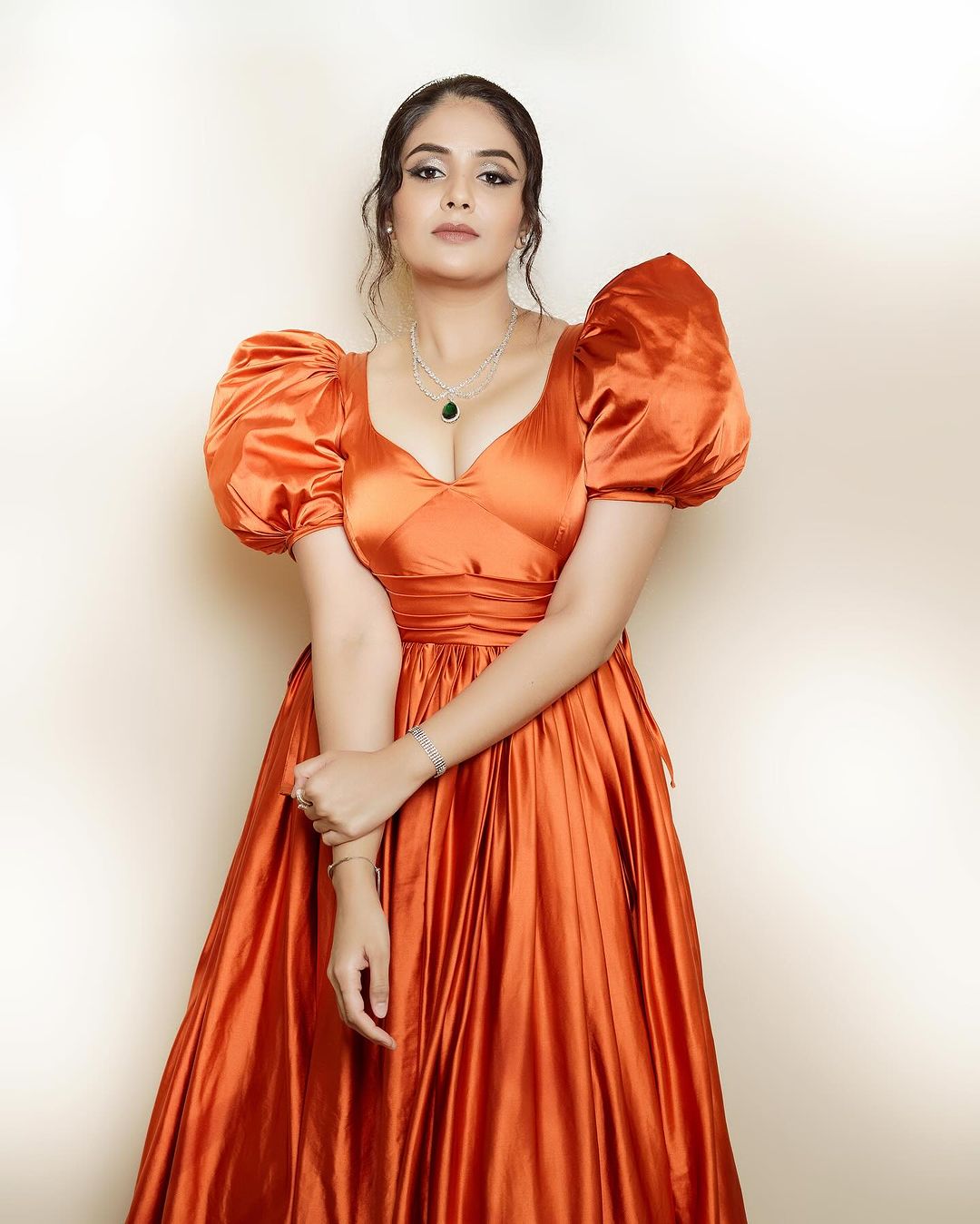 Recently shared some photos. She shone in the orange colour long frock. However, she looks a little plump in that dress. However, mostly her beauty is clearly visible from that dress. Due to this, these photos are currently impressing the fans immensely. As she wears silver jewelery matching her dress, the jewelery shines even more on her skin.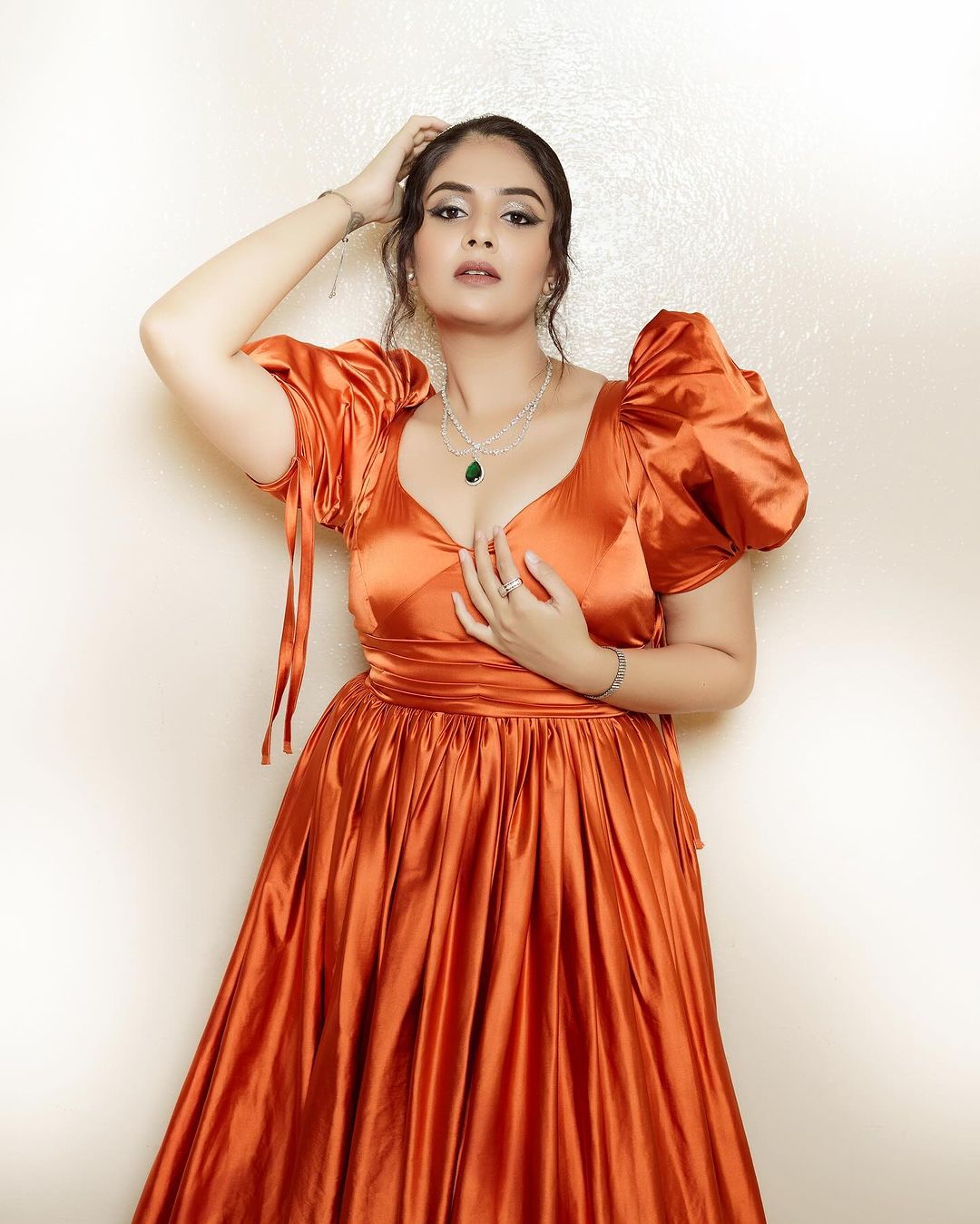 Meanwhile, fans are showering praises on her beauty. Many people are commenting saying how come you are so beautiful. sreemukhi is not just anchor, she has also done some films in between. But, could not work out as a heroine. She made noise with bigg boss season 3 . She is still doing programs continuously. Recently, she acted in a key role in Bholashankar's movie. It is special that beautiful scene was done by chiru and Srimukhi. However, this movie did not impress much.
మరింత సమాచారం తెలుసుకోండి: