Trisha in an auspicious yellow saree for Thalapathy67 pooja..!?

The pooja of Vijay starrer Thalapathy67 has been held in a grand manner. Many celebrities including Arjun, trisha, and Mansoor ali Khan also participated in this. Thalapathy 67 is the second film produced by Vijay and lokesh kanagaraj after Master. This yet-to-be-titled film is being produced by Lalith Kumar under Seven Screen Studios. Anirudh composes the music. Philomin raj is editing this film. All this is official information that has already come out.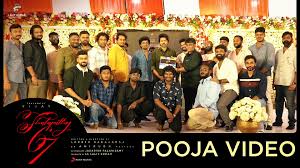 Similarly, it was officially announced yesterday that Sanjay Dutt, priya Anand, sandy Master, Mansul ali Khan, Mysskin, Matthew Thomas, gautham Menon, and Action king Arjun will star in the film. Following this, it was announced that the announcement about other actors and actresses will be released today.
Accordingly, it has been announced that trisha will act in Thalapathy67. Following this, the production company has announced that it is happy to tie up with sony Music and you can listen to the songs of Thalapathy67 in collaboration with sony Music. After that, Thalapathy67 released a photo and video taken during the pooja of the film.At the grand Puja of Thalapathy 67, trisha looked auspicious in a yellow saree with jasmine flowers on her head. 
Vijay, action king Arjun, Mansoor ali Khan, priya Anand, director lokesh kanagaraj, producer Lalit Kumar, director Karthik Subbaraj, sandy Master, technical artists, and other actors and actresses were also present. Action king Arjun patted Vijay on the cheek. Thalapathy67's first phase of shooting has been completed in chennai and Munnar. Accordingly, the shooting of the 2nd phase has started today in Jammu and Kashmir. For this, a 180-member film crew went to kashmir on a separate flight.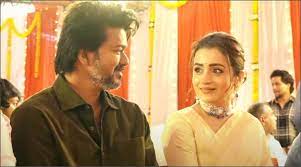 It is said that song scenes and fight scenes are going to happen there. The shooting of Thalapathy 67 has started on january 2 last month. According to the Wikipedia page, the film crew has decided to release Thalapathy67 on october 23 ahead of the vijayadashami festival. In addition to this, it is worth noting that while it was first reported on the Wikipedia page that Kamal Haasan, Suriya, and karthi will star in Thalapathy67, it has been deleted within a short time.
మరింత సమాచారం తెలుసుకోండి: