Vani Jairam's career and first major achievement...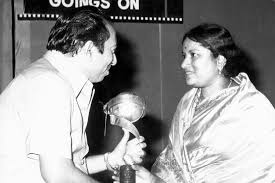 Vani Jairam began singing in the 1970s, Guddi marked the year she really broke through. Bole Re Papihara, one of the three songs she sung in the movie, brought her much-needed attention.
She performed her debut telugu song for the Abhimanavanthulu of composer SP Kodandapani two years later. Her claim to fame in the telugu film industry was the songs she sang in Pooja. She experienced a turning point in her career in 1979 when K Viswanath's Sankarabharanam won a National Film Award.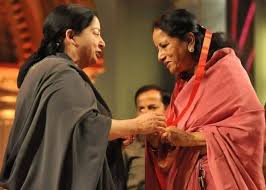 She performed her debut tamil song for Thayum Seiyum, a film by S Subbaiah Naidu, in 1973. The movie, though, was never released. 
Her debut tamil song was written for TM Soundararajan. She eventually established a reputation for herself in each language she sang in. She received the inaugural National Film Award in 1975 for K Balachander's apoorva Raagangal.
Her career experienced a significant year in 1973 as she made her malayalam acting debut in Swapnam. She produced more than 600 songs for malayalam movies. She collaborated with numerous malayalam composers throughout the course of her career, including MK Arjun, G Devarajan, MS Viswanathan, rk Sehkhar, MS Baburaj, Shyam, AT Ummer, K Raghavan, and Johnson Raveendran.
Vani and Kesarina Kamala produced her second kannada film in 1973. 
She collaborated with eminent kannada composers including Hansalekha, Rajan-Nagendra, Satyam, upendra Kumar, TG Lingappa, and GK Venkatesh.
Vani Jairam collaborated with numerous composers in tamil and telugu, including Ilaiyaraaja, Shankar-Ganesh, MS Viswanathan, RD Burman, madan Mohan, Kalyanji Anandji, Jaidev, and Laxmikant Pyarelal.
మరింత సమాచారం తెలుసుకోండి: