Turkey earthquake death toll exceeds 4,000... To increase up to 20,000..?

According to reports, the death toll from the subsequent earthquake in turkey and syria has exceeded 4,000. The World health Organization predicts that these deaths may reach 20,000 in the coming days. Since the earthquake occurred in turkey and syria yesterday, people have been panicking because of the continuous aftershocks at regular intervals.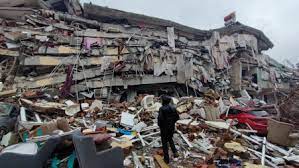 The 7.8 Richter earthquake has caused severe damage in the border provinces of turkey and Syria. The first earthquake occurred yesterday, 33 km away from Gaziantep, followed by another with an epicenter 100 km away yesterday. Due to this earthquake, buildings, houses, and commercial complexes in turkey and syria collapsed and leveled to the ground. With the country already reeling from the civil war in syria, the earthquake has made the people of the country even more miserable.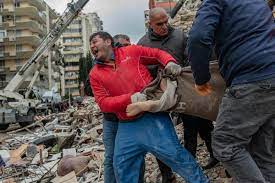 At least 3500 buildings are believed to have collapsed due to the earthquake in turkey alone. ap reports that the death toll in turkey and syria has so far exceeded 4,000. More than a thousand people were injured. A series of earthquakes have rocked turkey, forcing people to flee their homes and flee to the streets.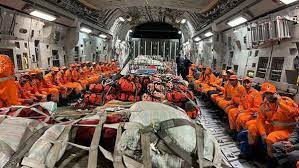 But the people are nervous after seeing the collapse of the buildings on the road due to the successive earthquakes. After yesterday's big earthquake in turkey, there are still aftershocks. The Euro-Mediterranean Geological Center reported that an earthquake of magnitude 5.6 occurred in central turkey last night. A total of 1.30 million people were affected by this earthquake in 10 provinces of Turkey. The work of rescuing those trapped in the rubble is going on day and night. The people caught in the ruins are being rescued and sent to hospital for treatment by military planes. A woman was rescued alive after 22 hours in Sanliruba province, and a 3-year-old child was rescued alive in the Malatya region. World countries are sending relief goods for the earthquake that occurred in syria and Turkey.
India is the first country to send relief goods. new zealand and australia have also announced relief aid.
మరింత సమాచారం తెలుసుకోండి: