Sparks flare when a boy and a girl first meet, hearts break, and they later make up at airports. No matter how many times we have watched the same template unfurling in the same way in the same linear pattern, it offers us enormous satisfaction to revel in the familiar. And for this reason, many romantic comedies, or rom-coms, have endured the test of time. But as of 2023, movie buffs everywhere would concur that they had just witnessed a tragic passing. There's no greater thrill than watching Katherine Heigl, Julia Roberts, Sandra Bullock, Meg Ryan, Jennifer Aniston, and Kate Hudson, over and over again, as they fall in love, experience heartaches, and reconcile with their beloved guys.
In the opening scene of the movie, 30-year-old Mickey is working on his upcoming task, which entails instigating a breakup between a couple. He calls himself a "therapist," but he is actually a breakup consultant. He manages a number of other businesses as well. He has a charming impishness and a magnetic personality. He takes a flight to spain with his closest friend Dabas to attend the latter's bachelor party. He meets the 25-year-old, stunning Tinni there and falls instantly in love with her. He plans to transform the affair into a serious relationship after spending the night with her, but Tinni is hesitant. He has to convince her a lot before he succeeds. Nevertheless, problems start when she meets his liberal, affable, but obnoxious punjabi family back in Delhi.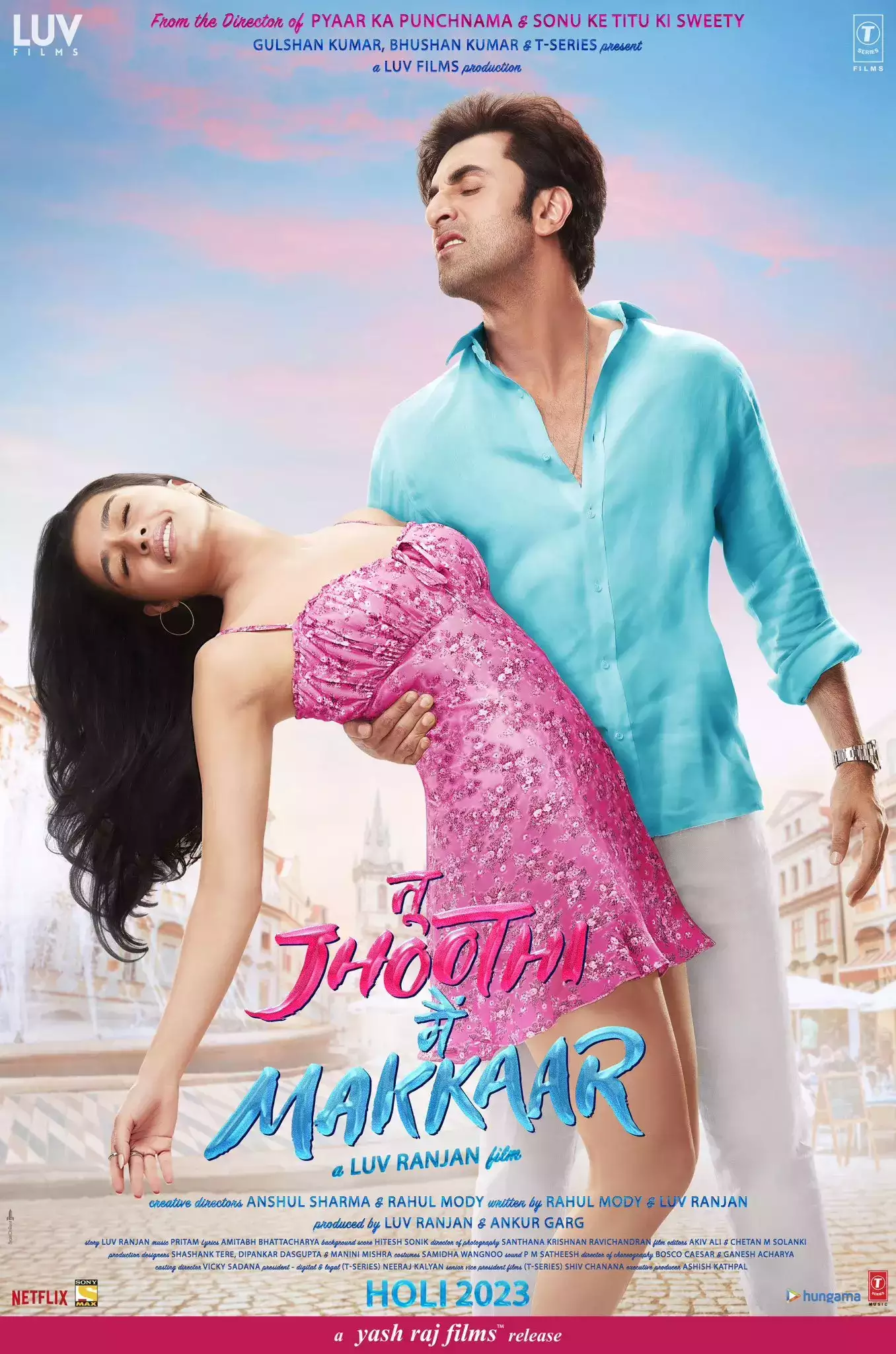 The Pyaar Ka Punchnama trilogy and Sonu Ke Titu Ki sweety (2018) have helped Luv carve out a name for himself, although critics have frequently called his writing out for being overtly misogynistic and anti-feminist. He has additionally drawn criticism and mockery for presenting his women as cunning, cunning, and even demonic creatures. He walks a tight line in Tu Jhoothi Main Makkaar. Although Tinni, played by Shraddha Kapoor, first appears to be a rebel without a cause, she actually has her own motivations. These motivations will appeal to Gen-Z women who are currently juggling work and relationships and debating which is more important—love or work.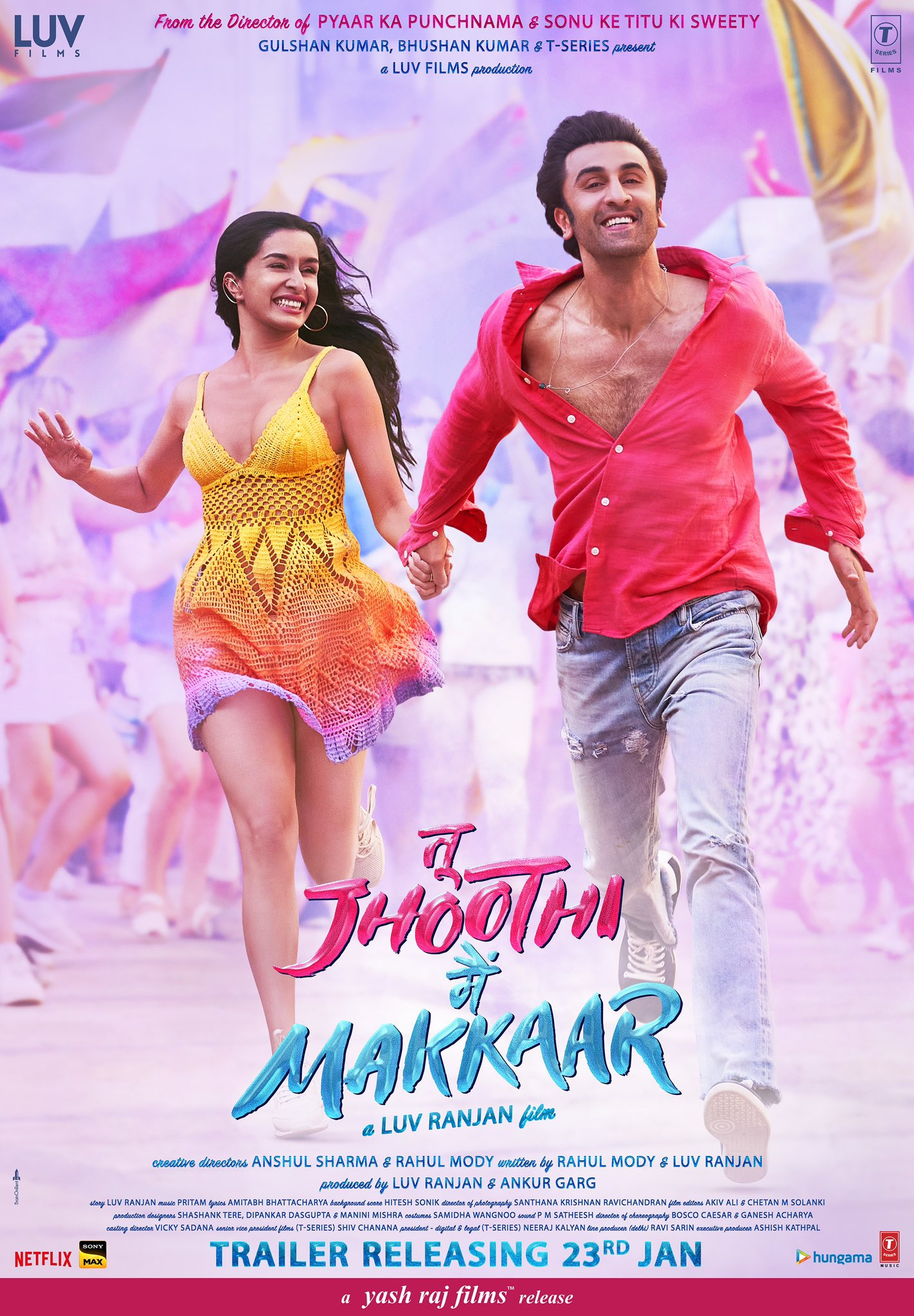 In this rom-com, Luv also makes sure that there are plenty of references to his earlier movies. It goes without saying that Tu Jhoothi Main Makkaar has a high level of bromance. You will laugh and, more significantly, relate to Mickey and Dabas' friendship and banter. The movie also has two cameos, which may have you wondering whether Luv is intending to create his own world in addition to Dinesh Vijan's horror-comedy universe, Rohit Shetty's cop universe, and Aditya Chopra's espionage universe.
Back then, the key to a hit movie was a family drama. Tu Jhoothi Main Makkaar hence reminds us of the meet-cute era while also bringing to our attention how much we have been missing the verbose melodrama centered around familial units with a forceful matriarch. The creative team of Luv and rahul Mody deserves praise for creating a story that, while not perfect, genuinely makes you laugh. Your laughing will break out in fits of hilarity at the one-liners. The melodramatic language, which is a tribute to the bollywood dramas of yesteryear and liberally laced with Urdu-ized Hindi, continue to be the film's high point.
Another aspect of the movie that works well is the music. It's fun to watch the lavish song and dance numbers combined with the colourful settings. The movie's length of 2 hours and 39 minutes makes it a weak point. Tu Jhoothi Main Makkaar may be humorous and entertaining for the most part, but there are portions of the first and second parts when the plot feels drawn out. Tu Jhoothi Main Makkaar rides high on the Yeh Jawaani hai Deewani hangover in bits and pieces, despite being marketed as a rom-com with a twist. In fact, Kapoor's Tamasha (2015) is also mentioned, either directly or indirectly.
మరింత సమాచారం తెలుసుకోండి: