Megastar chiranjeevi reacts to cancer news..?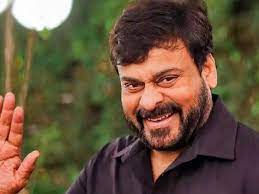 One of the most well-liked actors in the South is Chiranjeevi. The seasoned actor has been praised for films like Gang Leader, Indra, and Swayamkrushi. The actor recently addressed reports that he had cancer while he was busy filming for Bholaa Shankar. The South megastar dispelled these rumours by posting the results of his test on social media.
As he inaugurated a cancer centre, chiranjeevi wrote in telugu on his twitter account, "A while ago I spoke about the need to increase awareness about cancer. I informed you that frequent medical examinations could help you from developing cancer. I performed a colon scope test while awake. I mentioned that benign polyps were found and removed. I only remarked, "If I hadn't had the test done first, it would have been cancer," I just recommended that everyone should exercise caution and get checked out by a doctor.
He continued, "However, certain media organisations did not get this well and started scrolling and web pieces saying 'I acquired cancer' and 'I survived thanks to therapy'. This has brought about needless misunderstanding. An appeal to reporters - Don't write rubbish if you don't know what you're talking about. Many people are terrified and hurt as a result of this.
మరింత సమాచారం తెలుసుకోండి: