Acharya, starring chiranjeevi and ram Charan, was set to hit theatres on february 4, 2022. The creators claimed that the movie's release had been delayed because to the Covid-19 pandemic. Once the situation has stabilised, a new premiere date will be notified. The movie was directed by koratala siva and stars kajal aggarwal and pooja hegde in prominent roles.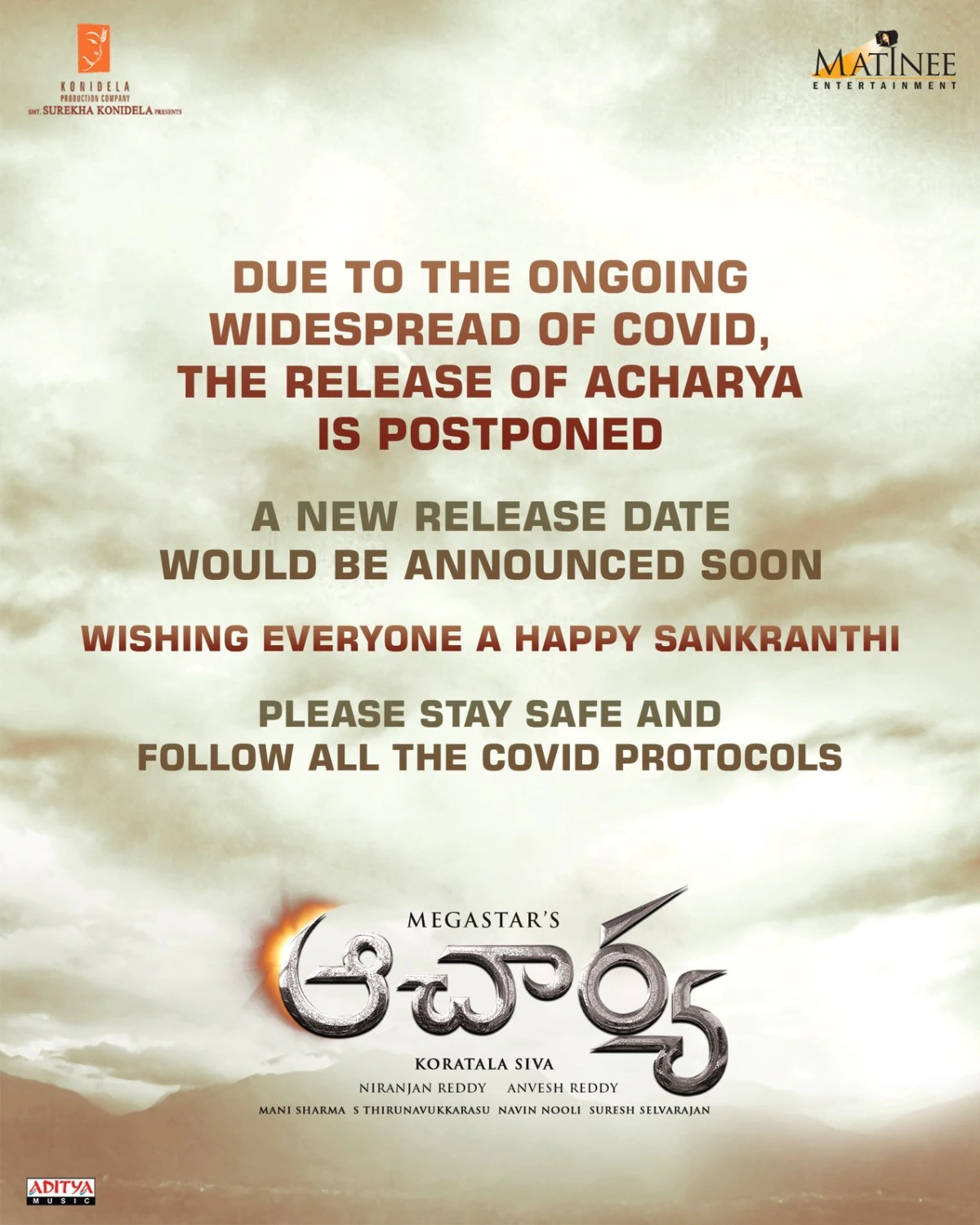 Chiranjeevi and ram Charan will play Naxalites in the upcoming social drama Acharya. The movie is produced by Matinee Entertainment and konidela production House and helmed by koratala Siva. Because to the Covid-19 pandemic, the creation and marketing were delayed. The supporting cast includes Sonu Sood, Jishu Sengupta, Sourav Lokesh, Kishore, Posani Murali, Tanikela Barani, and Sangeeta. The technical team includes cameraman Tirru, editor naveen Nooli, and musician Mani Sharma.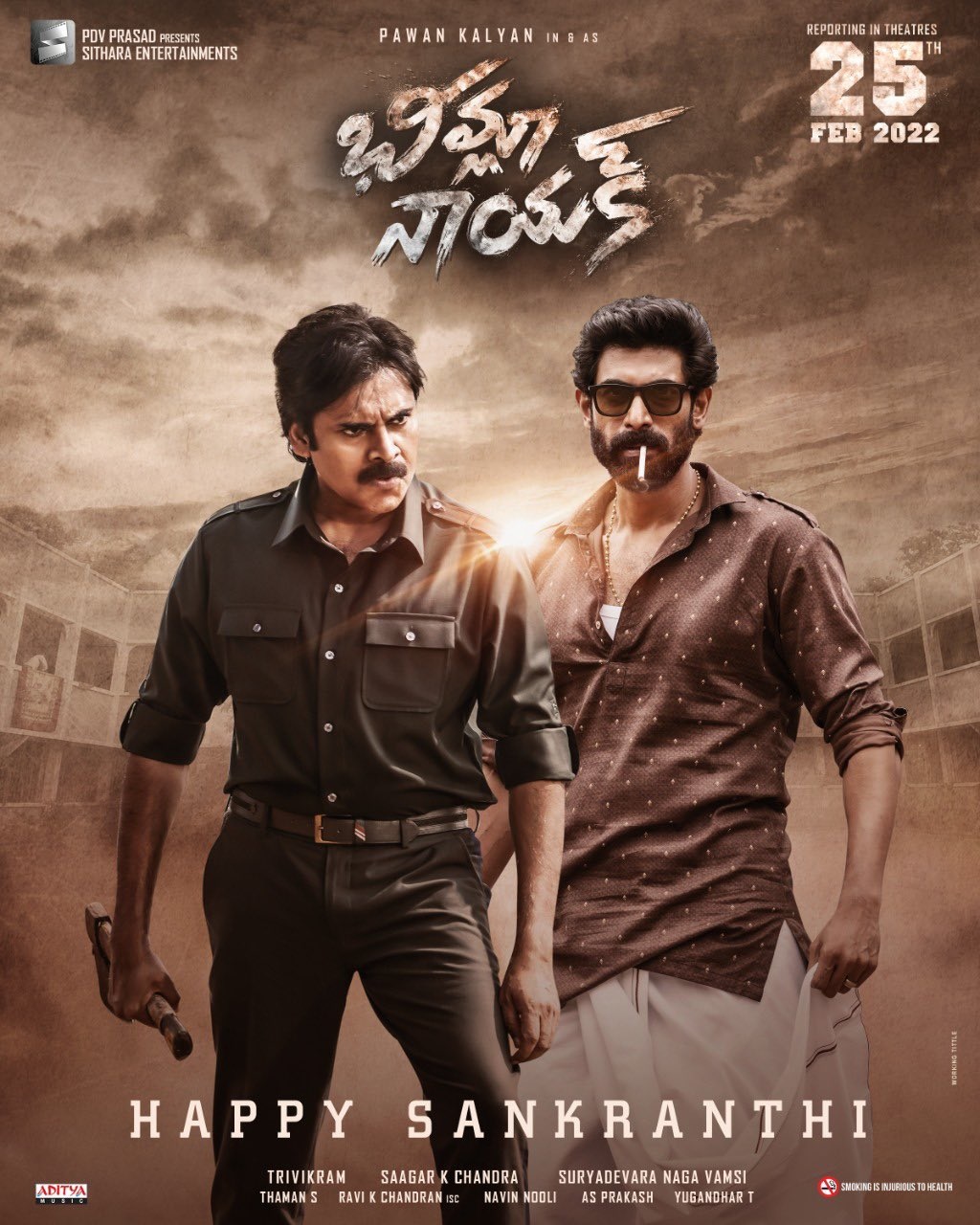 Now, this means, pawan kalyan is the lone warrior who will be releasing bheemla nayak on february last week and a new poster from the team also confirmed the same. Even though there are some speculations that the movie might be postponed to a later date, it was not confirmed and now the creators ensured a confirmed release on february 25, 2022 with the brand new poster.
మరింత సమాచారం తెలుసుకోండి: