Protest in NZ: Indian-origin worker stabbed to death...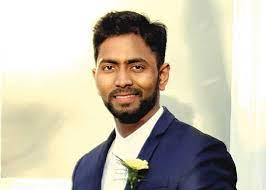 An Indian-origin dairy worker was brutally stabbed to death in new zealand, against which there has been an atmosphere of anger across the country. On monday, the general public took to the streets to protest against this murder that happened last week. Even prime minister Jacinda Ardern's election office in Mount Albert in the capital auckland was surrounded. The public shouted slogans with placards in their hands and demanded changes in the laws. police has so far arrested 3 people in this murder case.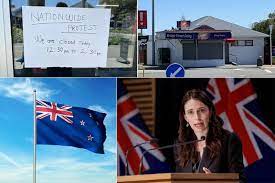 The murder was done by stabbing 34 times
Indian-origin dairy worker Janak patel was murdered last week. patel, an employee of Rose Cottage Dairy, was stabbed not once or twice but 34 times in the stomach by the killers. Janak died in the hospital during treatment. Arresting two accused within 48 hours of the murder, the police called it a case of murder and dacoity. The third accused was nabbed on Sunday. According to the report of the new zealand Herald, the bail application of the three will be heard in the auckland District court on 5 December.
Dairy owners scared to go to work
On the appeal of the dairy owners, a large number of people took to the streets on monday to protest against Patel's murder. In the demonstration that started at 12.30 pm, people were carrying placards with the message 'Change the law' in their hands, while they were raising slogans of 'Enough is Enough'. During this, dairy stores across the country were also kept closed for 2 hours. Apart from prime minister Jacinda Ardern's electoral office, a huge crowd also demonstrated outside Deputy PM Grant Robertson's electoral office in Wellington and protested by observing a minute's silence. Around 60 people demonstrated outside the Labor Electoral office in Whangarei. 
Patel's wife is pregnant, raised financial assistance
Janak patel was married some time back. His wife is pregnant at this time. A campaign for financial donations is being run to help Patel's wife. GiveLittle Pages has raised about $65,000 so far during this campaign.
మరింత సమాచారం తెలుసుకోండి: