IPL matches can be watched in metro stations..!?

It has been announced that the IPL matches will be telecasted in the metro stations in Chennai. The 16th IPL cricket series, which was eagerly awaited by cricket fans, is taking place. 10 teams are participating in this tournament. The last time the gujarat team won the champion title, the expectation is high as to who will win this time.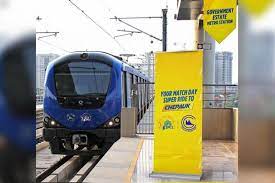 In this IPL series, a total of ten teams are conducting multi-tests. In this division A, mumbai Indians, kolkata Knight Riders, rajasthan Royals, delhi Capitals, and lucknow Super Giants are placed. chennai Super Kings, Bengaluru Royal Challengers, gujarat Titans, hyderabad Sunrisers, and punjab Kings are in Group B. In this series, each team has to play a total of 14 games in the league round. The top four teams from the league matches then enter the play-off round before the finals.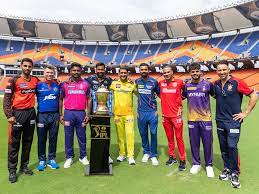 In this situation, it has been announced that IPL matches will be telecasted in 5 metro stations in Chennai. Accordingly, it has been said that LED screens will be broadcast at Vadapalani, Central, Tirumangalam, Wimco Nagar, and Nandanam railway stations. It has been announced that Rs. 10 will be charged for 1 hour to watch the cricket match at the railway stations. This announcement has made cricket fans happy.
మరింత సమాచారం తెలుసుకోండి: