Boney Kapoor's son posed n*ked in the bedroom..!?

Actress malaika arora, who is in love with boney Kapoor's son arjun kapoor, has posted a nude photo of her boyfriend. malaika arora is a leading actress in Bollywood. She will be seen dancing to the song Thaiya Thaiya on the train with Shah Rukh Khan in Mani Ratnam's Uyire. malaika Arora's turning point in her career still holds a place in the hearts of fans.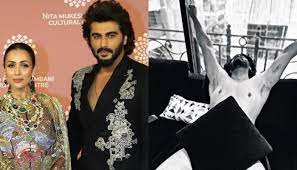 After that, malaika arora became a top actress by acting with various leading actors in Bollywood. malaika arora, who married arbaaz khan in 1998, divorced him in 2017 due to disagreements with him. The couple also has a son. After her breakup with arbaaz khan, malaika arora, who became close to producer boney Kapoor's son and actor arjun kapoor, is currently living together with him. malaika arora is already 12 years older than the bollywood actor arjun Kapoor.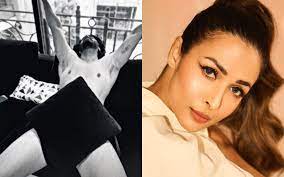 Unconcerned about all this, the couple is happily making love. The latest photo of this romantic couple is currently the talk of social media. Accordingly, actress malaika arora has posted a photo of actor arjun kapoor posing naked in her bedroom on her instagram page. Shocked fans are criticizing malaika arora after seeing this photo. Fans are condemning the posting of a private photo of someone in a public space. Some people are questioning actress malaika arora whether she was intoxicated when she posted this photo. Fans are urging actress malaika arora to remove this photo.
మరింత సమాచారం తెలుసుకోండి: