Rohit Sharma is unlucky... Australian player spoke after win..!?

Australian team captain Travis Head, who won the world cup for the sixth time after defeating the indian team, has made a sharp comment about indian team captain Rohit Sharma. Batting first in the final of the 2023 world cup series, india scored only 240 runs. Australia's opener Travis Head scored a brilliant 137 off 120 balls to lead his team to victory. australia beat india by 6 wickets to win the World Cup. Travis Head, who batted well in this match, took an extraordinary catch when india batted. rohit sharma was on 47 when he tried to hit a boundary and hit the ball straight.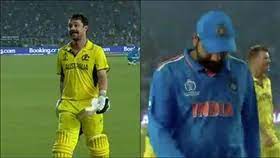 Then Travis Head ran at breakneck speed and made the tough catch. rohit sharma was dismissed with that brilliant catch. It was a major turning point in the competition. Travis Head spoke about that and about his century while receiving the Man of the Match award after the match. It was then that he referred to rohit sharma as the unluckiest person in the world. Travis Head said that he never expected this (scoring a century in a world cup final).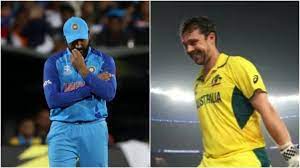 Never in a million years would he have thought of it. It was a great day. The first 20 balls he bowled gave him confidence. So, he kept going. Won the toss and elected to bowl first. It helped tremendously. And when asked about that catch, he said that the unluckiest person in the world could be Rohit Sharma. He tried hard to field and took that catch. He didn't think he would score a century. He also didn't think he would take that catch. said Travis Head.
మరింత సమాచారం తెలుసుకోండి: