History-Importance of World Oral health Day!!!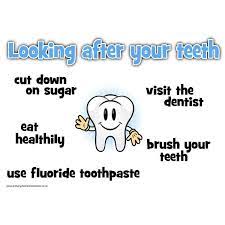 Every year on march 20, people around the world observe World Oral health Day to promote good oral care. More than 140 nations around the globe now celebrate this day, which was first observed in 2013. The biggest membership-based dental organization in the world, the FDI World Dental Federation, is in charge of organizing the day.
Record-History
The FDI World Dental Federation first suggested the concept of World Oral health Day in 2011 at its yearly World Dental Congress. The motion was universally approved, and on march 20, 2013, the first World Oral health Day was observed. Since then, the day has developed into a yearly celebration that emphasizes the significance of good oral hygiene.
Keynote
Every year, a unique topic for World Oral health Day is chosen to represent the most important issues and challenges in oral health today. "Be Proud of Your Mouth" is the three-year running motif for World Oral health Day in 2021, 2022, and 2023. The subject emphasizes the value of maintaining good oral health and the benefits it can have on our general wellbeing.
Importance
The World Oral health Day campaign is focused on encouraging good oral hygiene habits like twice-daily brushing with fluoride toothpaste, frequent flossing, and routine checkups and cleanings at the dentist. These procedures can stop gum disease, teeth decay, and other oral health issues.
మరింత సమాచారం తెలుసుకోండి: