All you need to know about gold hallmarking New Rules...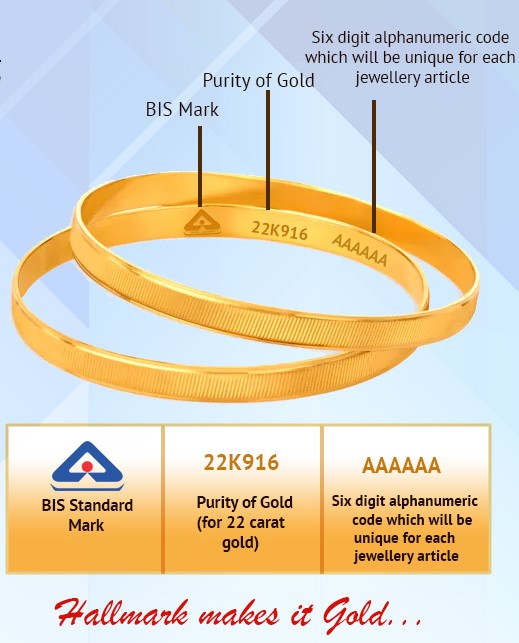 The hallmarking procedure verifies the purity of gold. It was only voluntary up until june 16, 2021. It should be noted that gold jewellery was hallmarked using the BIS logo, a mark showing the item's purity, the jeweller's logo, and the logo of the Assaying and Hallmarking Center prior to the introduction of the six-digit HUID number.
The six-digit HUID identifier was introduced on July 1st, 2021. The three signs that comprised the hallmark following the introduction of HUID were the BIS logo, the item's purity, and the six-digit alphanumeric HUID. Each object with a hallmark has a unique, traceable HUID identifier.
Jewellers had more than a year and a half to get clear of the items in their inventory that bore the four-mark hallmark. In a statement, the consumer affairs ministry claimed that "the simultaneous sale of two types of hallmarked jewellery by the jewellers was confusing the common consumer's mind." The ministry decided to start limiting sales of hallmarked gold jewellery to those with a six-digit HUID number on april 1 after consulting with concerned parties.
The ministry also stated that the hallmarked jewellery that customers still possess as a result of earlier agreements will be legitimate. The buyer or customer is entitled to compensation that is equal to two times the difference calculated on the basis of the shortage of purity for the weight of such article sold and the testing fees if hallmarked jewellery that they have purchased is later found to be of lower purity than that indicated on the jewelry, as per section 49 of the Bureau of indian Standards Rules, 2018.
మరింత సమాచారం తెలుసుకోండి: