Is Kamal's vikram all-time best of Kollywood?

Produced and starring actor Kamal Haasan, vikram is making a world record collection. Released as a Pan india in five languages namely tamil, Telugu, Malayalam, Kannada, and Hindi, the film has been raining down collections in all parts. In that sense, vikram has become the highest-grossing film of Kamal's cinema career. Released on june 3, vikram is set to hit theaters worldwide for the third week in a row.

According to Vikram, he has so far collected over Rs 370 crore worldwide. vikram is all set to touch Rs 400 crore in a couple of days. vikram has also become the highest-grossing film in tamil Nadu. In this case, the film is set to create a Himalayan record.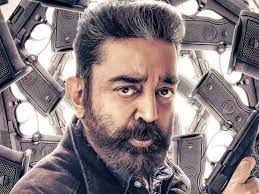 In other words, actor Rajini has been the highest-grossing tamil cinema actor. 2.O, directed by shankar and starring Rajini, has grossed over Rs 500 crore.This is what remains to this day.
In this situation, the situation has now developed where Kamal's vikram can shatter Rajini's record. It is said that vikram has a chance to create this record by the end of next week. Let's wait and see for the new record to be created soon in Kollywood.
మరింత సమాచారం తెలుసుకోండి: