5 directors who left tamil films and flew to Bollywood..!?

Young directors like lokesh kanagaraj, Nelson, and Vinod are directing films with big actors. Due to this, opportunities for old directors in tamil cinema have started to decrease. Now we can see the 5 directors who invaded the Akkadian country.

AR Murugadoss:
 In tamil films directed by murugadoss, there have been accusations of stealing the story of other films. Due to this, now he has turned to bollywood saying that he does not want tamil cinema. Rumor has it that murugadoss is going to make a new film with Shah Rukh Khan and salman Khan.

Shankar:
While trying to shoot Kamal Haasan's indian 2, shankar was facing many problems. Apart from that, shankar did not get the call sheet of the big actors. Thus, shankar is directing a film in telugu with ram Charan.

Lingusamy:
 As the films released under the direction of Lingusamy continued to fail, he stayed away from cinema for some time without directing any films. After that, he directed the movie The Warrior in Telugu. This film also failed.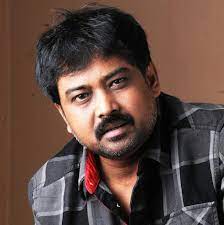 Atlee:
 Director atlee gave three consecutive hits to Thalapathy Vijay. Even though his films are hits, there is constant criticism that he is copying after watching other films. As a result, atlee has now moved to bollywood and is directing the film Jawaan.

Mohan Raja:
 All the films released in Jayamravi and Mohan Raja's alliance are super duper hits. Currently, he is focusing on other language films rather than tamil cinema. remake king Mohan Raja is currently directing the remake of lucifer with Chiranjeevi.

మరింత సమాచారం తెలుసుకోండి: