Anant Ambani: Anant became fit after a 108 kg weight loss, then how did the weight increase? Nita Ambani had disclosed
A few years ago, Anant Ambani reduced his weight to 108 kg, but again his weight increased. Why Anant's weight increased, his mother Nita Ambani revealed in the interview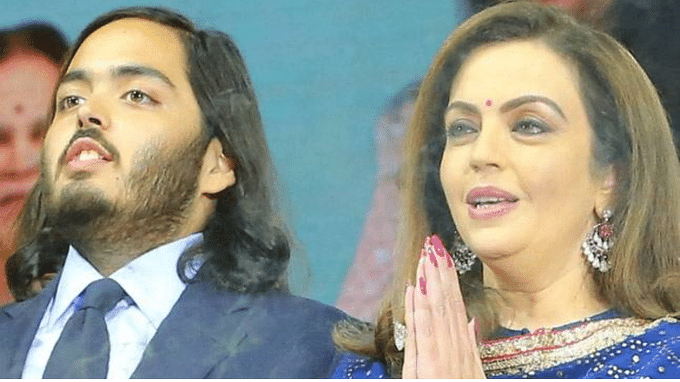 Anant Ambani, the youngest son of reliance Industries owner mukesh Ambani, recently got engaged to the businessman's daughter radhika Merchant. Anant and radhika got engaged at their mumbai residence Antilia. Many celebrities attended the engagement. Photos of radhika and Anant's engagement were everywhere on social media, but apart from this, there were also discussions about Anant Ambani's increased weight. A few years ago Anant Ambani had reduced his weight by 108 kg, but again his weight increased. Why Anant's weight increased, his mother Nita Ambani revealed in the interview.
Actually, in the year 2016, Anant Ambani reduced his weight by 108 kg. For this reason, he became an example for people suffering from obesity, but then his weight increased a lot. Since the pictures of the engagement surfaced, discussions about their weight also increased. people became curious to know when Anant Ambani finally lost his weight then how did he gain so much weight.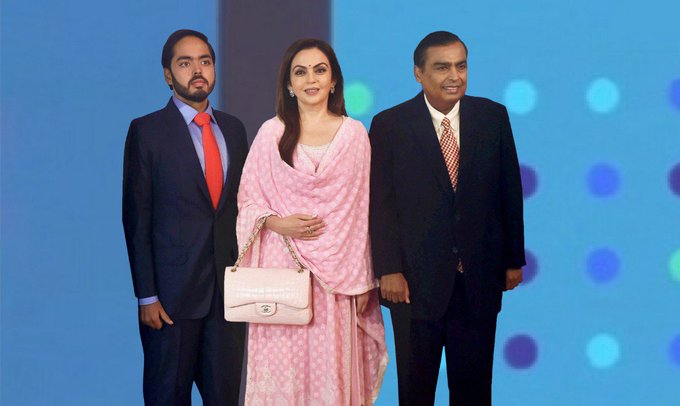 Anant Ambani's mother Nita Ambani talked about her son's increased weight during an interview in the year 2018. Neeta had told that Anant has a complaint of asthma, for which he has to resort to medicines like steroids. Due to this, their weight increases rapidly. Earlier, Anant Ambani's weight was 208 kg, which he reduced to 100 kg.
In the year 2016, Anant Ambani reduced his weight by 108 kg in just one and a half years. As per the reports, he used to work out for five to six hours to lose weight. In this, he used to walk for 21 km. Used to do yoga. Used to take weight reduction training and used to do functional training and cardio. Anant followed a zero-saver high protein and low-fat low-carb diet for weight loss. Every day he was taking 1200 to 1400 calories. Apart from this, he also included green vegetables, pulses, sprouts, and dairy products like cheese and milk in his diet. Along with this, he also avoided junk food during that time
మరింత సమాచారం తెలుసుకోండి: