Nayan's ex-boyfriend works out with Aishwarya..!?

Dhanush and aishwarya Rajinikanth are busy with their film projects after the news of their divorce was announced. Aishwarya, who has been looking after her family so far, is now giving her full attention to cinema. Now she is doing a movie called Lal Salaam with vishal and Vikrant.
In this case, aishwarya has been regularly posting exercise videos on her social media. That means he exercises daily and keeps her body very healthy. Today, aishwarya posted a video of her working out at the gym with Nayan's ex-boyfriend.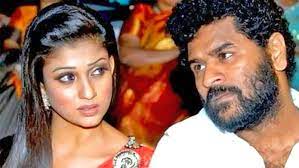 Namely, Nayanthara got married to vignesh shivan last year after being embroiled in many controversies. Actor simbu was initially the most gossiped about Nayanthara. Much news was published in the press linking both of them. After that, it was reported that aishwarya Rajinikanth was dating Simbu. aishwarya fell in love with dhanush and got married in the newspapers after Rajini stopped their romance. Now aishwarya works out in the gym with choreographer Prabhu Deva.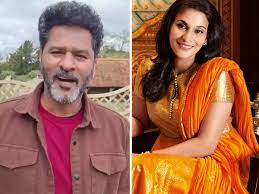 Prabhu deva and Nayanthara were in love and got married. Now prabhu deva is acting in many films. In this context, aishwarya posted a fitness video of her working out with prabhu deva on her social media site and captioned it as prabhu deva Rubber Man. He also mentioned in the post that there is a brother-sister bond between them. It is said in his close circle that dhanush is in anger because aishwarya has been harassing him by releasing such videos while he is depressed due to the failure of his successive films.
మరింత సమాచారం తెలుసుకోండి: