This past friday saw the release of Kabzaa, a film starring sudeep and Upendra, to unfavourable reviews and low advance bookings. The audience gave the pan-India project unfavourable criticism, and occupancy rates were low all around the country. Although the movie has had numerous rejections and is playing to empty theatres, the producers are doing their best to make it seem like a hit.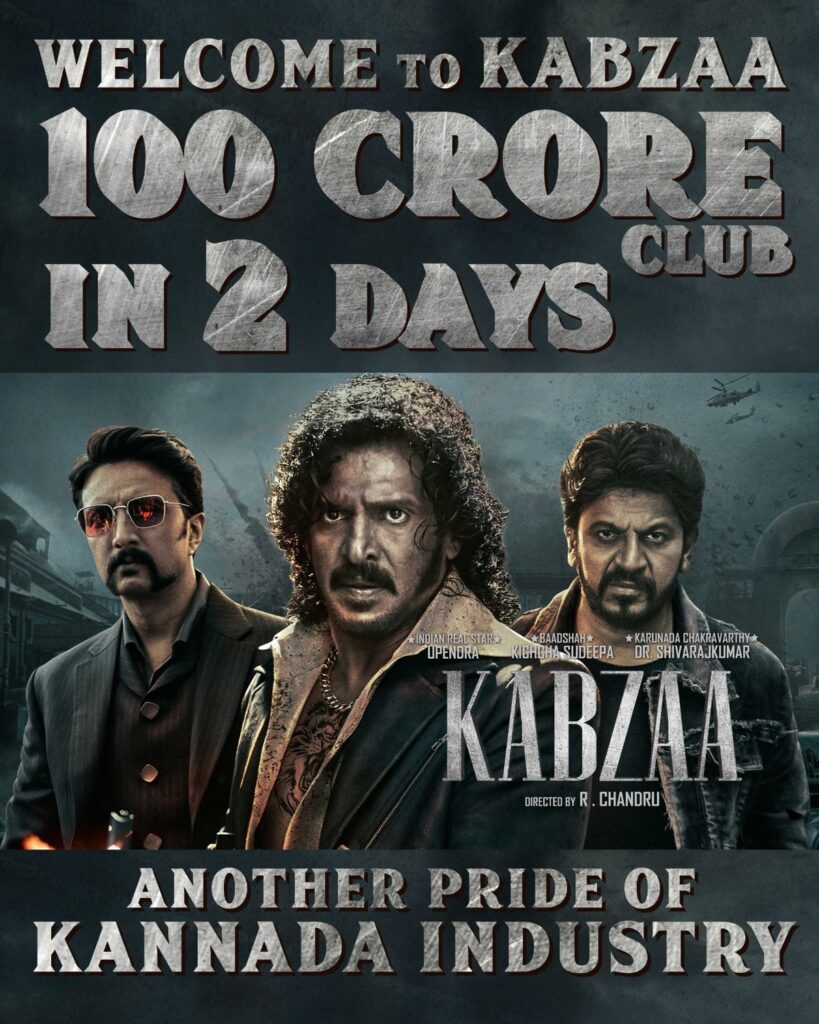 In the industry, inflating the figures for records or attention is fairly prevalent. Some producers frequently increase the collecting estimates by 20%–30%. But, the Kabzaa team has recently increased the collection by approximately 500%, shocking many. The team has even printed "Another glory of kannada industry" on the posters.
The movie only brought in a 20Cr gross over the course of two days, which was below average for both days of movies. Yet to everyone's surprise, the team also unveiled a 100Cr poster. There is hardly any Kabzaa in collections from other languages. Despite having a large budget and a star-studded cast, the film was unable to get audiences to the theatres. Shriya and Shivarajkumar also had significant roles in the pan-Indian movie, but their presence had no noticeable effect on the box office.
మరింత సమాచారం తెలుసుకోండి: