Nata Simham Nandamuri balakrishna is working on his 108th film, which is being directed by Anil Ravipudi. This high-end entertainment project is being done under the Shine Screens label and is being produced by Sahu Garapati and Harish Peddi. On the auspicious day of Ugadi, the filmmakers unveiled Balakrishna's first image. The two posters show various versions of Balakrishna. He appears a little dated when dressed in a kurta, formal slacks, and a winter scarf.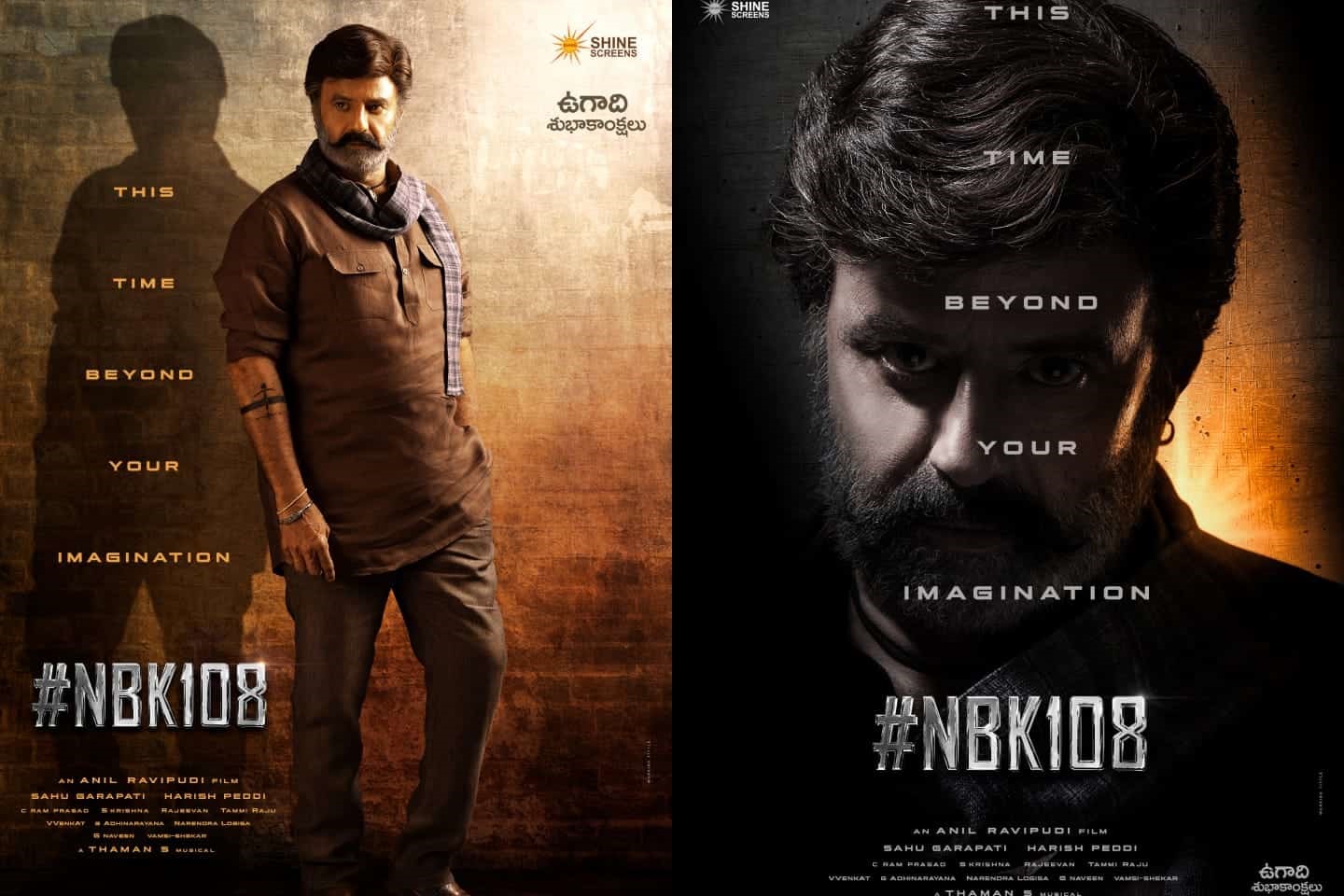 His hand and neck are both wrapped in a holy thread. He also wears a bracelet and earrings. His tattoo seems to have a backstory. In the second poster, he appears younger. But what draws our attention is how furious he looks in this close-up. balayya has an unusual hairstyle and a handlebar mustache on his big beard. The tagline of the film is This Time Beyond Your Imagination. balakrishna appears dangerous, so don't tangle with him. people will adore NBK's two aesthetics.
In the film, balakrishna is starring in a unique role. The lead actress opposite balakrishna is Kajal Aggarwal, and Sreeleela plays a very important part in the film. The soundtracks for NBK108 are created by S Thaman, and C ram prasad is the director of photography. In Hyderabad, the movie is currently being filmed.

మరింత సమాచారం తెలుసుకోండి: