Conspiracy that prevented Ajith's winning alliance..?

Fans are dying to wait for the announcement of Ajith's AK 62. While ajith was initially acting in Thunivu, Lyca made an official announcement that vignesh shivan is going to make AK 62. But Lyca and ajith did not like Vignesh Shivan's story and rejected him. After that, another director has an AK 62 net. It was then that ajith recommended Vishnuvardhan, who gave him a huge hit, to Lyca.

That is, Vishnuvardhan and Ajith's alliance has released films like Billa and Arambam. Lyca has also agreed to this. And Vishnuvardhan is also overjoyed to direct Ajith's film as a blessing after waiting for many years. But Vijay's uncle Xavier Brito has stood in the way. He is the producer of Vijay starrer Master.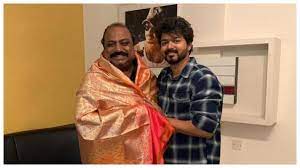 He is the father-in-law of Murali's son Akash. In this case, Xavier Brito has given an advance to cast his son-in-law in the lead role in Vishnuvardhan's direction. But at that time, it was not possible to shoot the film due to the Corona period. Even after that, the film kept getting delayed due to some reasons.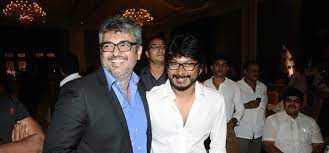 When ajith came to know that Vishnuvardhan was directing the film, he tortured his son-in-law by asking him to shoot the film.Vishnuvardhan got an opportunity to film ajith after waiting for many years. He said that after finishing that film, he will direct Ajith's film. Vishnuvardhan did not get the opportunity of AK 62 as Vijay's uncle said that no matter who the film is, please finish this film and leave. Also, the announcement of Vishnuvardhan and akash Murali's film will be released next week. But still no announcement for AK 62 movie.
మరింత సమాచారం తెలుసుకోండి: