Gurdas Maan's son-daughter-in-law Gurickk Maan and simran Kaur Mundi became parents, shared the first picture
Famous punjabi singer Gurdas Maan's son Gurik Maan and his wife simran Kaur Mundi have become parents. Famous punjabi singer Gurdas Maan's son Gurickk Maan and his wife simran Kaur Mundi have become parents. Yes, it has been three months since Gurik and Simran's baby was born. Now, recently they announced the arrival of their baby boy. Please tell me that Gurik and simran got married on 31 january 2020. The couple dated for five years before they decided to take their relationship to the next level.
Simran Kaur Mundi and Gurik Mann became parents
On 25 May 2023, simran shared her first lovely family photo on her instagram handle. In the first picture, simran and Gurik shared a laugh as their baby slept peacefully in his stroller. It was a beautiful moment and the sun setting in the background added to the picture. Along with this, simran revealed that it has been three months since she embraced her parenthood journey.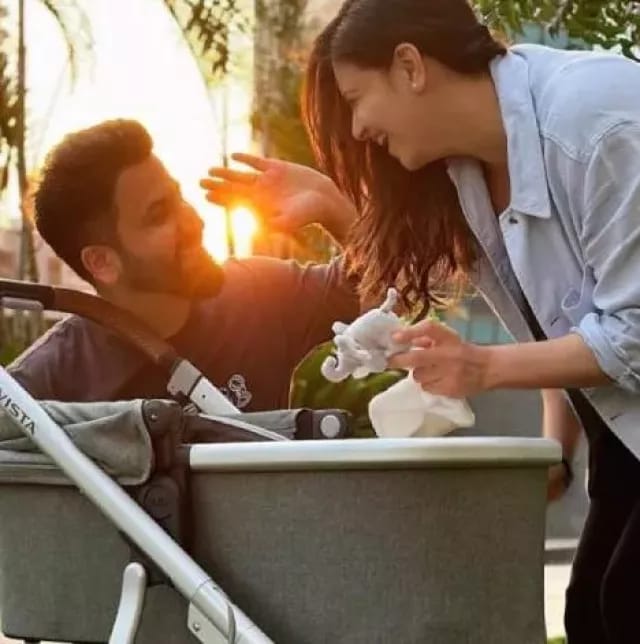 Simran also expressed gratitude for being blessed with God's beautiful creation. He wrote, "It's been three months and we still cannot thank god enough for blessing us with the responsibility of being the custodians of one of His greatest creations. We pray that with humility and kindness, we Prepare your child for the best of the world, and may god with great courage and compassion help him to be impervious to all the evils of the world. Thank you."
Simran and Gurik had a grand wedding in 2020
On 31 january 2020, Gurik and simran got married in a grand ceremony in Patiala, Punjab. In the pictures, the bride was looking very beautiful in red color lehenga with a heavy golden embroidery dupatta. Whereas, the groom looked dashing in a yellow kurta with a blue turban.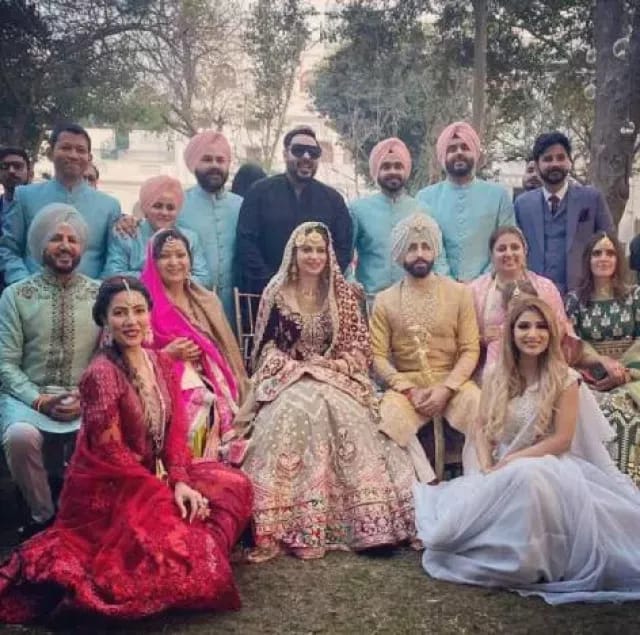 Talking about their love story, it is a film story. They first met at a race in which Gurik was one of the participants. However, it was love at first sight. Gulick went up to him and confessed that he could not concentrate on the race because of him and asked him out. simran loved it but succumbed to his handsome personality and the rest is history.
మరింత సమాచారం తెలుసుకోండి: