Fame came from ajith rather than Vijay..!?

In general, the dream of many actresses in cinema is to act opposite Vijay and Ajith. Because only then they can become popular and attract the attention of fans. In that way, three-quarters of the actresses who acted opposite them are also famous. That's how this actress entered the cinema as an inevitable heroine. She has also paired with many top stars like ajith, Vijay, and Kamal. In the beginning, it was through a small character. After that, she became a very familiar actress by acting opposite Sarathkumar.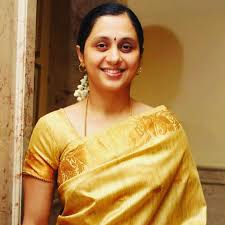 Even though he has acted in many films, the name of the character in which ajith also acted is the film that gave her the most fame. She named her house the same so she wouldn't forget it. One such actress is Devyani, who has emerged as an indispensable heroine in 2000 years. She has acted opposite Vijay in the films Friends and Ninaithen Vandai. But more than that, it was the role of Kamali in the film Kadhal Kotai, which also starred ajith, that gave her a turning point to the point of turning her film career upside down. She has named her house Ashok nagar Kamali so that it will not be forgotten. Her realistic acting, childish talk, and laughter have captivated everyone. There are no fans who do not celebrate her.

On top of that, there has never been a single person who could hate her. And ajith and Devyani starrer Kadhal Kotai has left a lasting mark on everyone's mind as an evergreen movie. This film has given both of them huge success.

మరింత సమాచారం తెలుసుకోండి: