Samantha leaving tollywood & moving to Bollywood..!?

It is known that samantha is leaving tollywood and going to bollywood for a few months now. But till now samantha has not left Hyderabad. She has not moved to Mumbai. hyderabad to mumbai and doing films in both languages. But it is a fact that bollywood is more focused than Tollywood. This makes sense as there are web series locked in a row. Family Man will continue in the series already. Also, she acted in the hindi version of 'Citadel'. Recently signed another new web series. Also, kollywood has signed a new movie called 'Chennai Story' in English. This is the hollywood debut for Sale.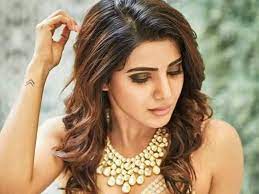 With this, samantha seems to be changing her planning and there is a large-scale campaign in the bollywood media. The latest update is that sam is planning a career beyond Bollywood. It is heard that priyanka chopra and deepika padukone are trying to become famous in hollywood too.In this context, Ammadu is said to be promoting international brands. samantha Planning is really hollywood, so it will not work if it is in Hyderabad. The place has to be changed to Mumbai.

All the hollywood Act Vities are held in Mumbai. All hollywood agencies are based in Mumbai. In this background, a new campaign is coming to the fore that samantha will completely relocate to mumbai in two to three months. samantha is getting opportunities in telugu but she has not signed any new films. After the shooting of the movie 'Khushi', there is a strong discussion that she will go to Mumbai. As part of this plan, samantha has also bought a plot in Mumbai.

మరింత సమాచారం తెలుసుకోండి: