Ranbir & ram charan buying tickets for the poor..!?

It is known that Aadipurush 3D is ready for release in the background of Ramayanetihasam. The film is hoping to achieve a Rs 100 crore opening at the global box office on june 16 (day 1). As the hype has increased with the trailers, the fans expect that the film will reach the thousand crore mark with a huge opening. Despite the flops with Saaho-Radhe Shyam, the Baahubali franchise mania is still working in favor of Prabhas. Fans think that it will suit Adipurush. Interestingly, various efforts are being made to increase the buzz of this film. Especially the star heroes buy tickets themselves and distribute them to the poor, orphans, and old age homes. bollywood star hero Ranbir Kapoor buys 10000 tickets and distributes them to orphans. All of them can watch the movie on the first day. tollywood celebrity producer Abhishek Aggarwal bought a large number of tickets to donate to old age homes and government schools.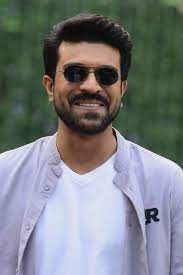 Now tollywood star hero ram charan is also saying that he will buy 10000 tickets and distribute them to the fans of poor children. Buying tickets for charity is an encouraging development. A great epic story like Ramayana helps everyone to know its greatness. It is known that a massive pre-release ceremony was held in tirupati recently. This is a huge campaign for Adipurush. Now it is attracting attention with star celebrities buying tickets and distributing them to the poor and orphans.
All the fans of star heroes who buy tickets like this hope that if they come to the theaters and watch the movie Adipurush, they will hit the bumper. If their favorite stars are buying tickets and sharing them, fans can take this as inspiration and watch the movie. Adipurush 3D teaser failed to impress but Om Rawat succeeded in building buzz with trailers. Prabhas-Kriti Sanon's couple chemistry is already impressive. Everyone is hoping that Saif Khan's fierce performance as Raavan will be the highlight of the film. Especially, we have to wait and see how much the VFX will impress the maya people.

మరింత సమాచారం తెలుసుకోండి: