Nora Fatehi recently ventured out in mumbai city and was photographed in a stunning ensemble that has gone viral. nora fatehi, an actress and dancer, is known not just for her incredible dancing abilities, but also for her daring and stylish dress choices that make her stand out. Nora enjoys every form of attire with elegance and style, flaunting her gorgeous curves. The actress works out hard to keep her form in shape and dazzles her fans with her beauty. Nora recently came out in the city and was photographed in a stunning ensemble that has gone viral.
Nora Fatehi was photographed in mumbai wearing a white cut-out dress and radiating hotness. Her outfit was made up of a bralette with a risqué high neckline that was attached to a pleated skirt with a glittering hoop at the top. The skirt had a slit that went all the way up to my knees. Nora completed her ensemble with ivory heels and glittering earrings that matched the dress's golden hoop. Her long, beautiful hair cascaded over her shoulders.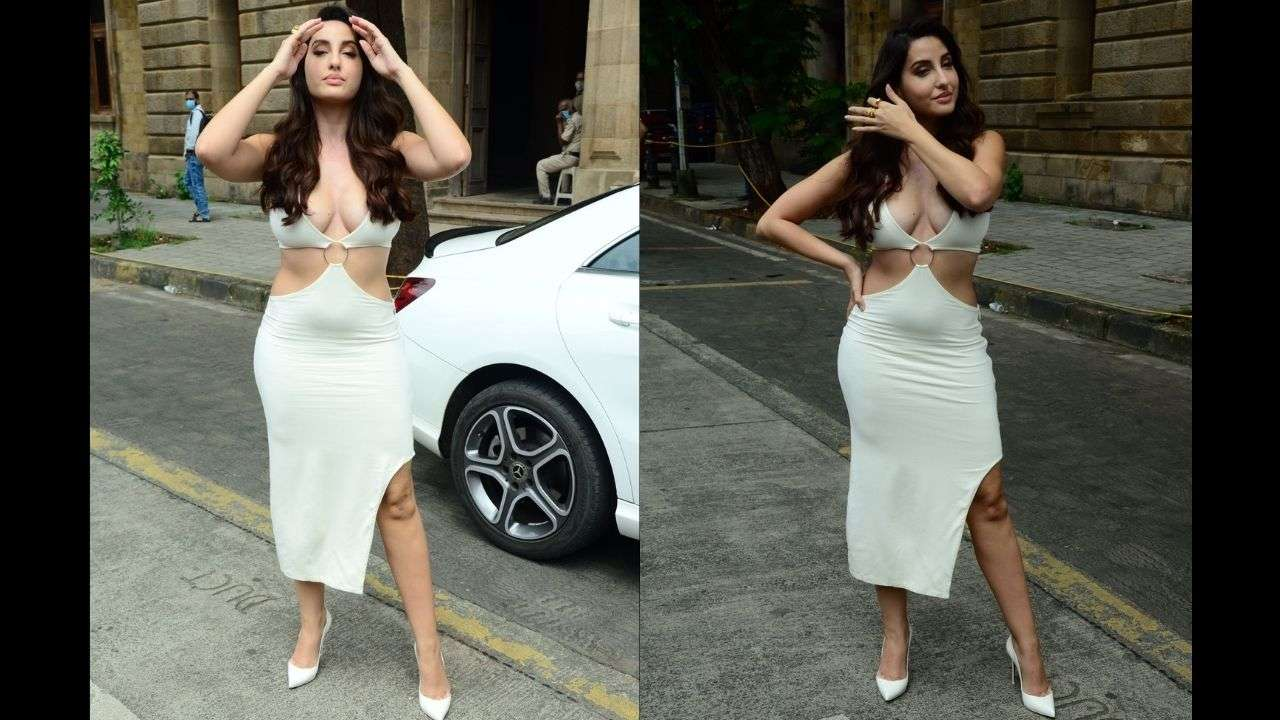 Nora's tight backside and calf muscles were on display in the photographs, indicating that she works out in the gymnasium on a daily basis. nora fatehi even shared a video of herself and a companion performing "Cheche" by Tanzanian musician Zuchu in the vehicle on her instagram page. The internet went crazy over Nora Fatehi's seductive look. One commenter said, "She's the beast," while another said, "My princess #norafatehi looking so lovely." "Killing everything," remarked a third user, while a fourth added, "You tried incredibly hard.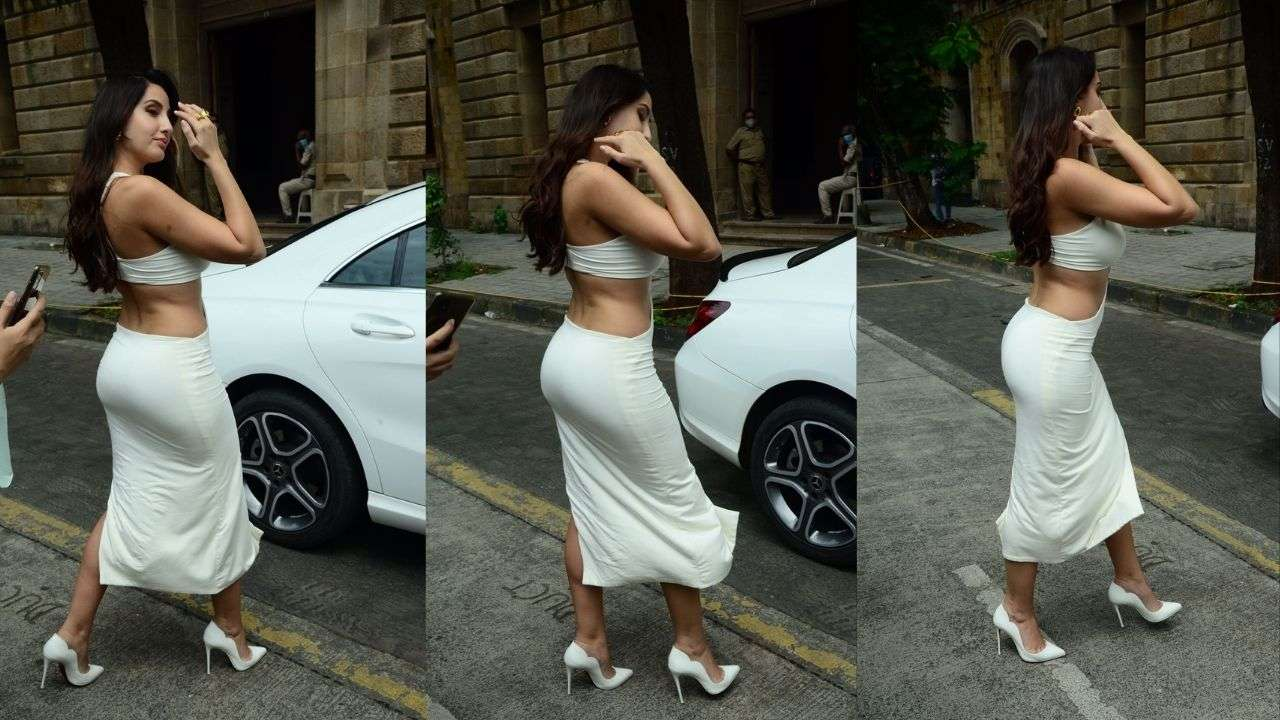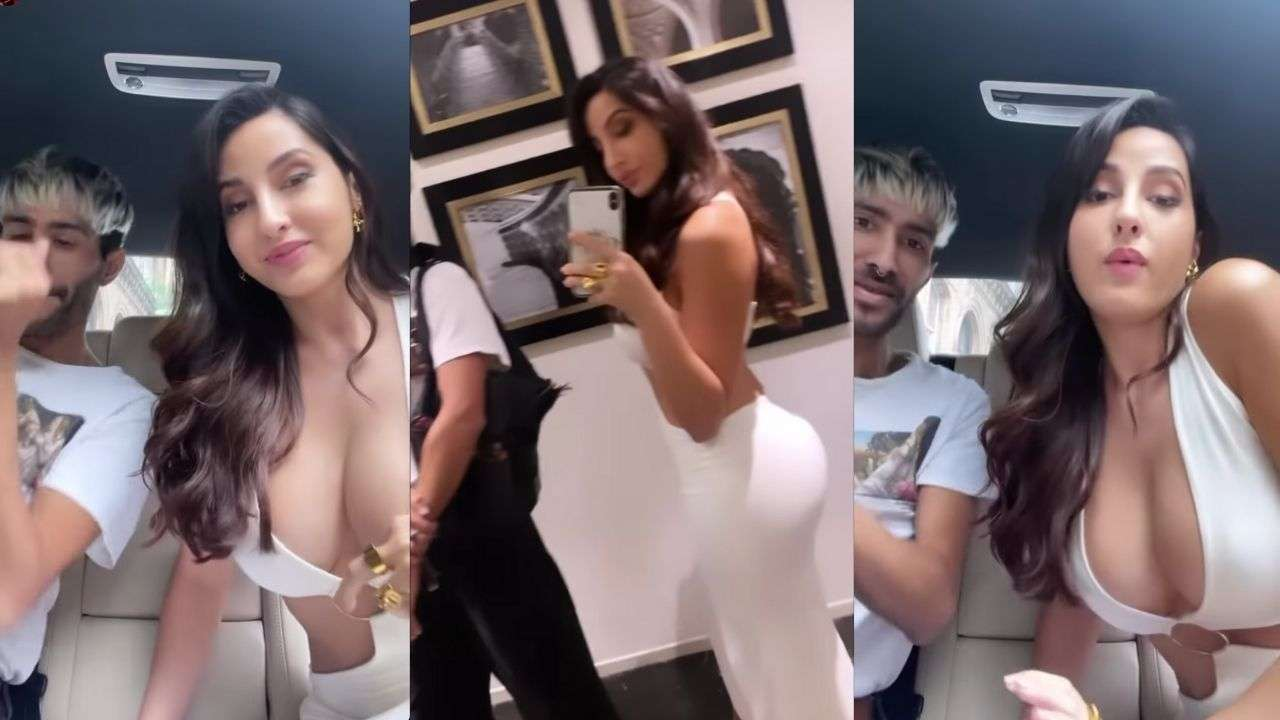 మరింత సమాచారం తెలుసుకోండి: