Shoaib Ibrahim: Shoaib met his friend on the sets of 'Sasural Simar Ka', broke the wall of religion, and married Deepika
The 'Prem' of television i.e. shoaib ibrahim is celebrating his birthday today. Born on june 20, 1987, in Bhopal, Shoaib worked in many tv serials, but he was most recognized for the loving character of 'Sasural Simar Ka'. The show not only made Shoaib a household name but also introduced him to his partner. Shoaib is married to actress dipika kakar, who plays Simar. Today, on Shoaib's birthday, we are going to tell you the love story of both of them, which is no less than a film story.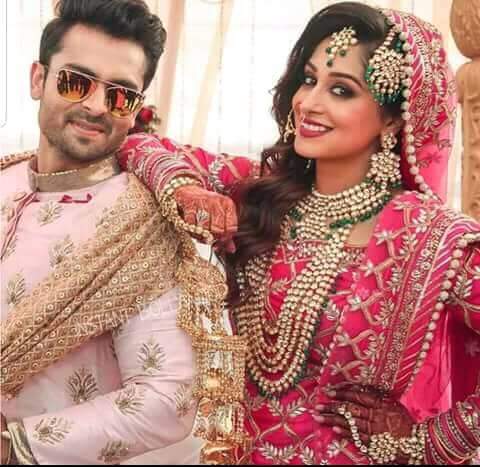 Shoaib and deepika met in 2011 on the sets of the tv show 'Sasural Simar Ka'. Both were playing the role of husband and wife in this show. At that time deepika was already married and there was a lot of tension going on in her married life. In such a situation, she got divorced from her first husband in 2015. Shoaib and Deepika's closeness had increased only after the divorce.
Shoaib and Dipika developed a good friendship while working together on the sets, which gradually turned into love. But both of them realized their love when Shoaib left the show. The news of their affair started coming but both of them never talked about it. After this, dating each other for three years, both of them made their relationship official. Shoaib had proposed to deepika for marriage on National television in 'Nach Baliye', in response to which deepika said yes to him.
Being together with shoaib ibrahim and dipika kakar was not so easy. Many questions arose about the relationship between the two. Somebody told Shoaib the reason for the breakdown of Deepika's first marriage, while some raised questions about the different religions of both. Both of them faced all these questions together and never let them come between them.
In february 2018, Shoaib and deepika got married in a private ceremony in Bhopal. Both went to Shoaib's village and got married in the presence of their family and friends. After marriage, deepika changed her name to Faiza, so she was also trolled a lot. But the love between Shoaib and Dipika never waned. Fans also like the pair of both very much. At the same time, Shoaib and deepika also often share their romantic pictures on social media.
మరింత సమాచారం తెలుసుకోండి: