What is Surya's response to Oscar's Invitation..!?

The Oscars are considered one of the highest awards in cinema. The selection committee that presents these awards has approximately 4000 members from around the world. They are members of the panel nominating films for the award and can vote for their favorite films. There is no actor from South india in this special oscar selection panel.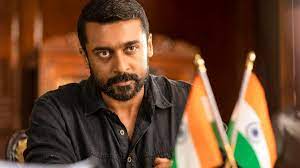 In this situation, this opportunity is now knocking on the door for surya, a kollywood actor. He has also been invited to join the selection committee. In the invitation given to 397 celebrities from all over the world, not only actor Suriya but also bollywood actress Kajol, director Pan Nalin, and documentary director Sushmit Ghosh have also been named on behalf of India.
Suriya's recently released jai Bhim has been nominated for an Oscar. But as the film was not nominated in the award list, it lost its chance to win the award. In this situation where the award has slipped out of hand, the fact that Suriya has now got a place in the selection committee of the Oscars has made the cinema community look back.

In that way, many people are congratulating Surya. Even chief minister Stalin took to twitter to congratulate Suriya. Despite the call from oscar, Suriya's position in this was unknown.
In this case, surya himself has given an answer to it. Suriya, who has posted in this regard on twitter, has said that he will accept Oscar's invitation. He also said that he is thankful to those who congratulated him and also thanked the oscar organization.

మరింత సమాచారం తెలుసుకోండి: