Federer started crying with Nadal, see the emotional moments of his last match in 10 pictures
Roger Federer, one of the world's greatest tennis players, played the last match of his career on Friday. He teamed up with Rafael Nadal in this Laver Cup match. However, both the giants together could not win this match. America's Frances Tiafoe and Jack Sock defeated the pair 4-6, 7-6(2), 11-9. With this, Federer said goodbye to tennis with moist eyes. During this, Novak Djokovic and Rafael Nadal also could not stop their tears.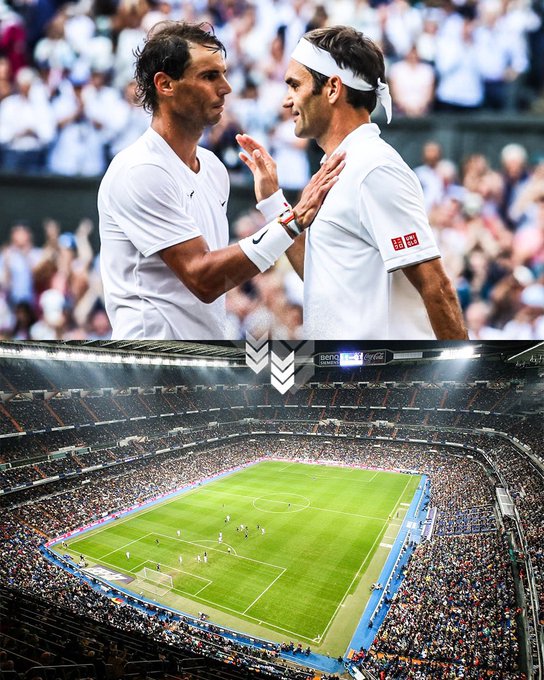 After his last match, Roger Federer was carried on his shoulder by many players including Novak Djokovic. Federer has been an inspiration to many great tennis players.
Roger Federer accepted the audience's greetings after the match. However, the pain of defeat in the last match was visible in his eyes. Federer's opponents were also very emotional in this match and were saddened by his retirement. During Federer's last match, his wife Mirka also looked very emotional. Mirka hugs Federer and tries to calm him down. Federer was very emotional during his last match. He kept on crying. Roger Federer was the most talked about name in the tennis space in the last two decades. His tennis career spanned 24 years. 
Sachin Tendulkar's career in cricket was also such a long one. Today, two crazes are being seen for Federer, the same cred was for Sachin in 2013.
Roger Federer has won 20 Grand Slams in his career. However, he did not play any match after the 2021 Wimbledon due to a knee injury. He underwent his surgery and now made a comeback, but after his return, he did not play many matches. Federer said about his wife that she could have stopped him long ago, but she did not and allowed Federer to move forward in his career. It was only because of their support that he was able to achieve all this.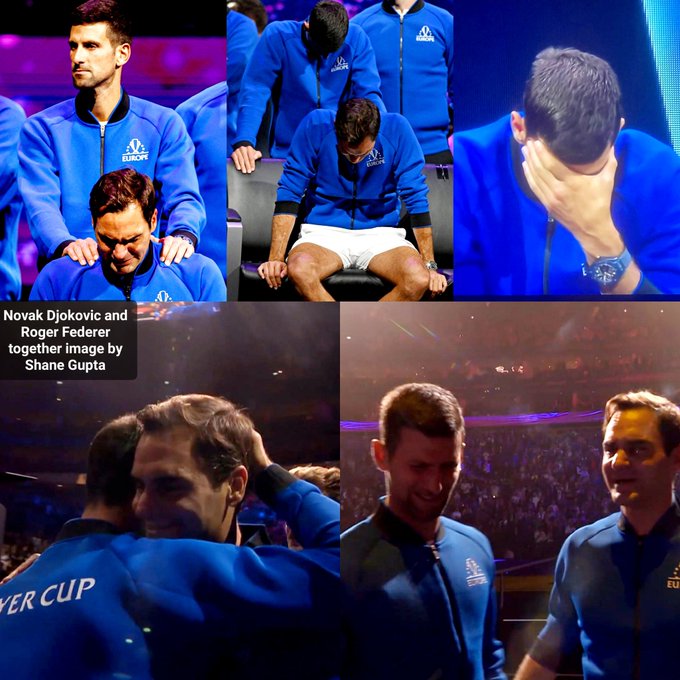 Federer and Nadal were also seen having fun during the match. Both players played against each other for a long time and both challenged each other fiercely, but in Federer's last match, Nadal looked very sad and emotional. The special thing was that both of them played together in this match. Roger Federer shared a picture returning from the tennis court after the match. Along with this, he wrote that he has done this work thousands of times before, but this time the feeling is different.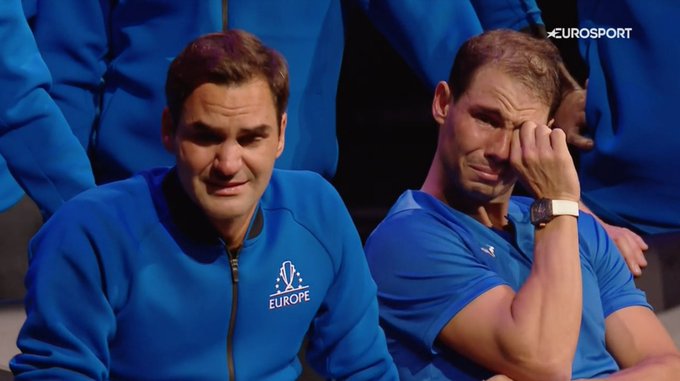 Roger Federer, Rafael Nadal, and Novak Djokovic appeared together during this match. This was the last time these three legends appeared on the tennis court as a player. The time of these three players, who ruled the tennis world for a long time, is almost over. Nadal and Djokovic may also retire in the coming times.
మరింత సమాచారం తెలుసుకోండి: