Happy news waiting for Thalapathy fans during February..!?

Following the success of Varisu, Vijay is making Thalapathy 67. Expectations for this film are not only for Vijay fans but also for all kinds of fans. As an expression of this excitement, lokesh announced that updates for the film will be out on february 1, 2, and 3. Following this, the official announcement will be released on february 1st, pooja photos on february 2nd, and a promo video on february 3rd. And lokesh has decided to make this film as a pan-India film.

At a time when the lokesh and Vijay combo was already much anticipated, now Ulaga Naayagan kamal haasan is also joining. After hearing this, the expectations for this film are changing to another level. Vijay, who has never left chennai for the promotion of any film, has now decided to enter the field as a teenager who will tour india for the promotion of Thalapathy 67.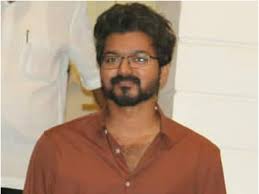 This was entirely due to the interest in the film and the faith in Lokesh. And after the success of Varisu, which was released on Pongal, the song Ranjithame itself became a huge hit. Now they have decided to release the full video of this song in the first week of February.
Also, some scenes were deleted from the sequel. Videos for the show will also be released. After that, they decided to release the Varisu film on amazon Prime channel on 10th February. There is no doubt that february is going to be a big treat for Vijay fans. Fans are eagerly waiting to celebrate this.
మరింత సమాచారం తెలుసుకోండి: