Poster against North Indians..!? Is this by vijay sethupathi fans?

A few days ago, a video was released showing the North State workers arriving by train and alighting at the chennai railway station. Following this, allegations of an increasing influx of northern state workers in tamil Nadu are being made. Meanwhile, a few days ago, a video of northern state workers chasing away and attacking tamil Nadu workers in Tirupur created a sensation. The incident is still under investigation.

Nam tamil party coordinator Seeman, tamil Life Rights party leader Velmurugan and various parties condemned the incident. Similarly, comedian madurai muthu also released a video condemning the attack. In the meantime, various parties have been posting comments on social media that the North State workers are more dominant, and thus the livelihood of the tamil Nadu workers has been paralyzed.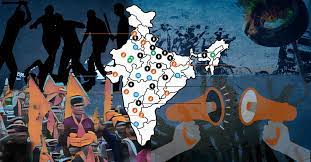 In this case, in the name of fans of actor vijay sethupathi in madurai, i.e. All india vijay sethupathi fans, the entire place of madurai is at risk... #Boycott_Vadakkans(north Indians) are printed with posters. And is this tamil Nadu on that poster? North India? The slogan "Wake Up Tamil" is also there. There has been an uproar over the posters put up across madurai by some who are said to be fans of actor vijay sethupathi against the arrival of the North State workers. Social activists opined that some of the words printed on the poster are derogatory to North indians and that it is never right to refer to a party that is economically and socially most affected.
A few days ago, Vijay Sethupathi's voice mimicry and use in a tv serial caused controversy.
మరింత సమాచారం తెలుసుకోండి: