She has done this before when changing into a bikini top. She was showing off her flatbed abdomen for the first time. She has previously shown off her hourglass body, too. But because they still want more of these glitzy delicacies from diva Mouni Roy, they never grow weary or stop watching. She still sizzles and tempts our mood in all ways possible and this time it's no exception as we saw her in a ash colored bra.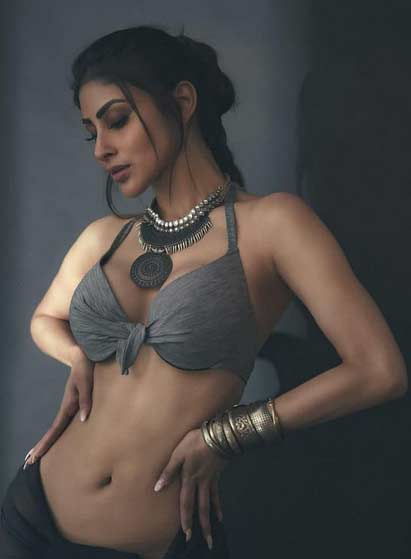 Mouni has once again injected a massive amount of oomph into the internet by donning a bikini top and tying a black piece of fabric around her waist. As she shared these images, she commented, "One can only perceive clearly with the heart; what is essential is invisible to the eye. There is really nothing left to imagine there other the fact that she is encouraging the onlookers to have imaginations.
She is undoubtedly a seductive goddess who hasn't achieved much recognition as a leading lady but who became in demand for her villainous roles on television. She most recently appeared as the same villain in Ranbir Kapoor's Brahmastra. The 37-year-old is undoubtedly still the sought-after siren for specific roles and photo shoots despite all these great goodies.
మరింత సమాచారం తెలుసుకోండి: