There is no need to introduce Icon Star Allu Arjun. If not at the movies, he will be spending time at home with his wife and kids. In 2011, allu arjun and sneha reddy became husband and wife. Even she has a sizable fan base. They are recognized for having the ideal family unit, which includes their daughter Arha and son Ayaan. sneha recently shared a touching moment of her family on her instagram story.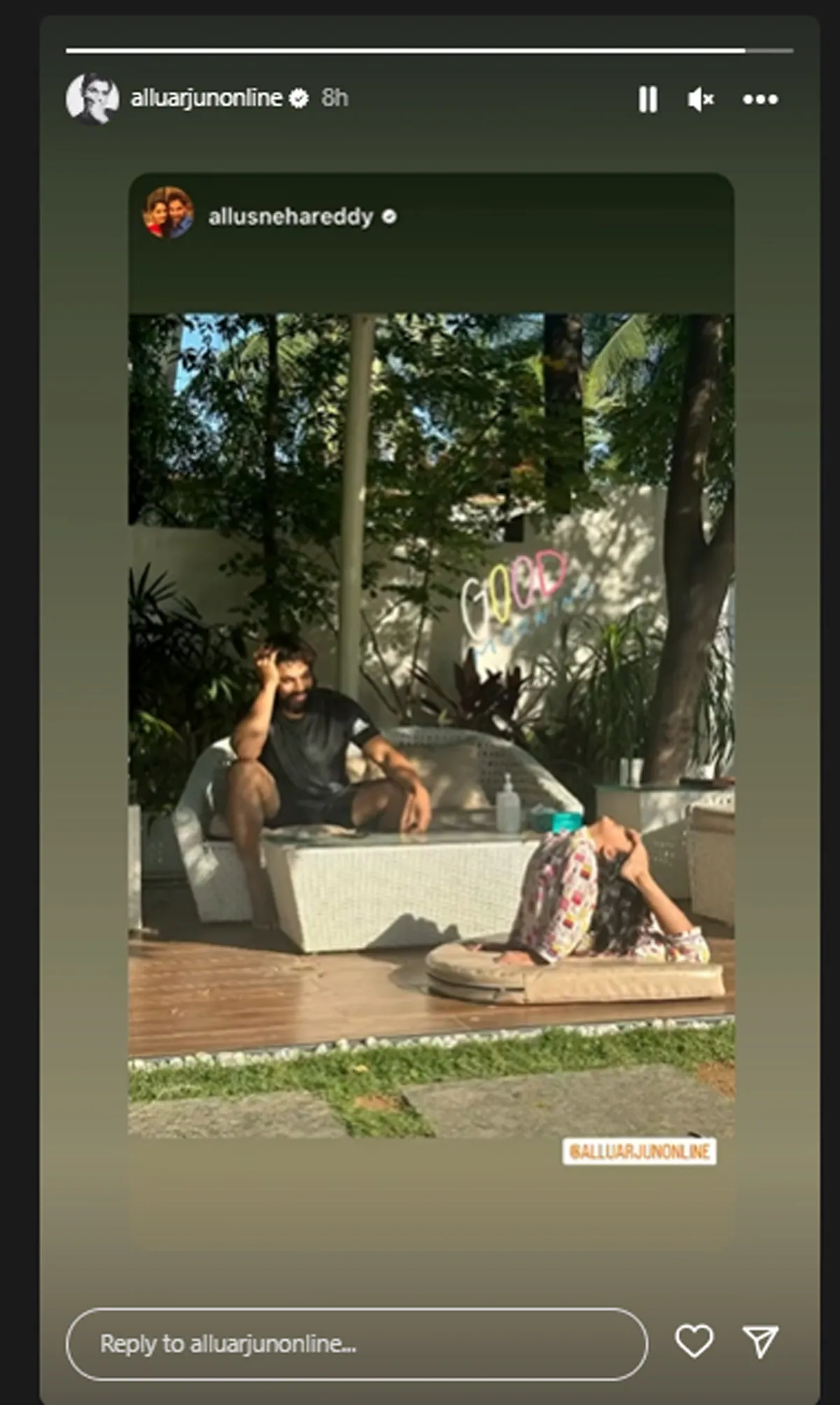 Allu arjun was seated next to their daughter Arha while she did yoga in their backyard, according to a photo that sneha reddy uploaded. Arha can be seen in the image bending backward on the mat while holding a position in which her feet touch the back of her head. With his hand resting on his head, allu arjun can be seen staring at her in shock. sneha posted a picture of herself with a "good morning" sticker, and her fans responded positively in droves. allu arjun is currently preoccupied with the Pushpa: The Rule filming on the job front.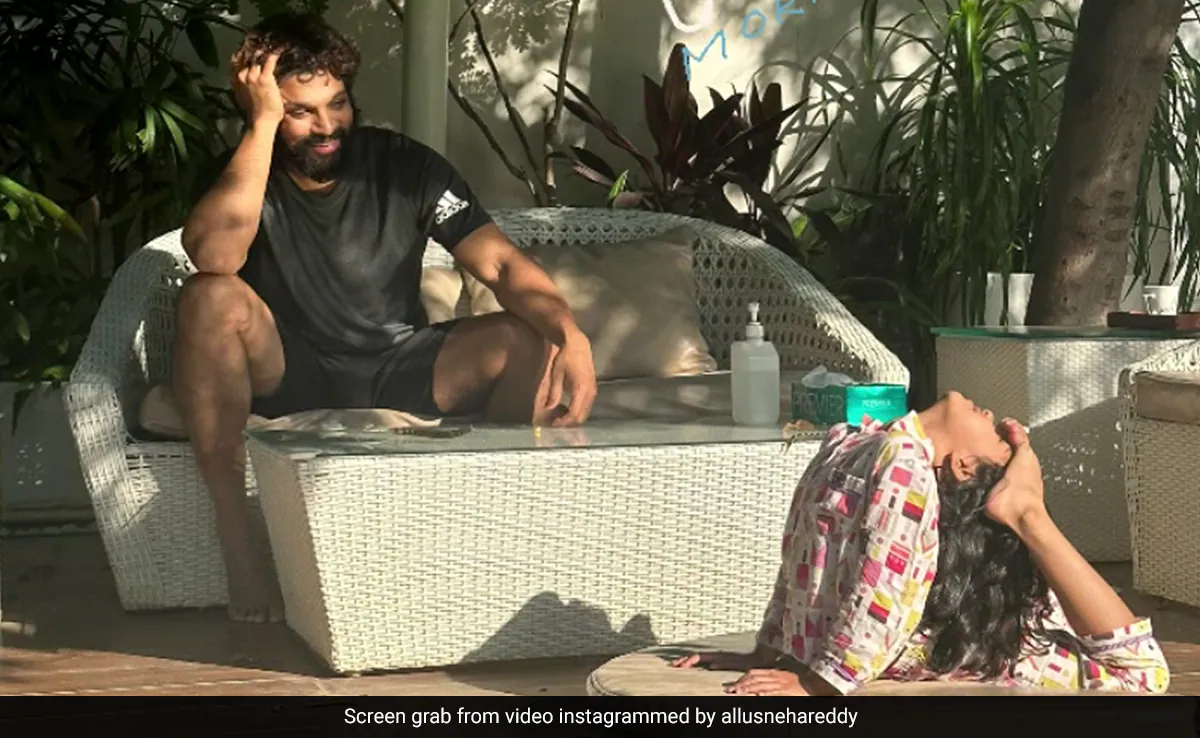 Allu Arjun's wife, allu sneha reddy, posts more pictures of their lives on social media than the actor does. On Tuesday, sneha shared a photo of the pushpa actor and his daughter Arha doing yoga in their backyard, with Allu sitting on a sofa next to her.

మరింత సమాచారం తెలుసుకోండి: