The gorgeous actress
samantha
Ruth Prabhu has a brand-new look to promote her forthcoming film Shaakunthalam, and she looks utterly wonderful! Her white saree with embroidery and strappy blouse exudes elegance and complements the mythological theme nicely. This understated yet distinctive style is surprisingly adaptable.
Currently, on the move,
samantha
Ruth Prabhu is promoting her forthcoming
movie
Shaakuntalam. We are in awe of the actor's grace and charisma after seeing the outfits she wore on promotional trips that she has been posting.
samantha
has been killing the
fashion
game, from her transparent flowery white saree, a jacket, and pants combination to a chic white gown. Starring
samantha
Ruth Prabhu and Dev Mohan's portrayals of Shakuntala and
king
Dushyant from the Mahabharata serve as the central focus of the mythical
telugu
film Shaakuntalam.
Shakuntalam, a historical drama film directed by Gunasekhar, will hit theatres on
april
14.
samantha
is currently quite busy because the
movie
is actively being promoted. The star recently won hearts when she posted a tonne of images from her
instagram
marketing diary.
samantha
posted a number of images on her
instagram
account in which she expertly demonstrated how to pull off an ethnic style.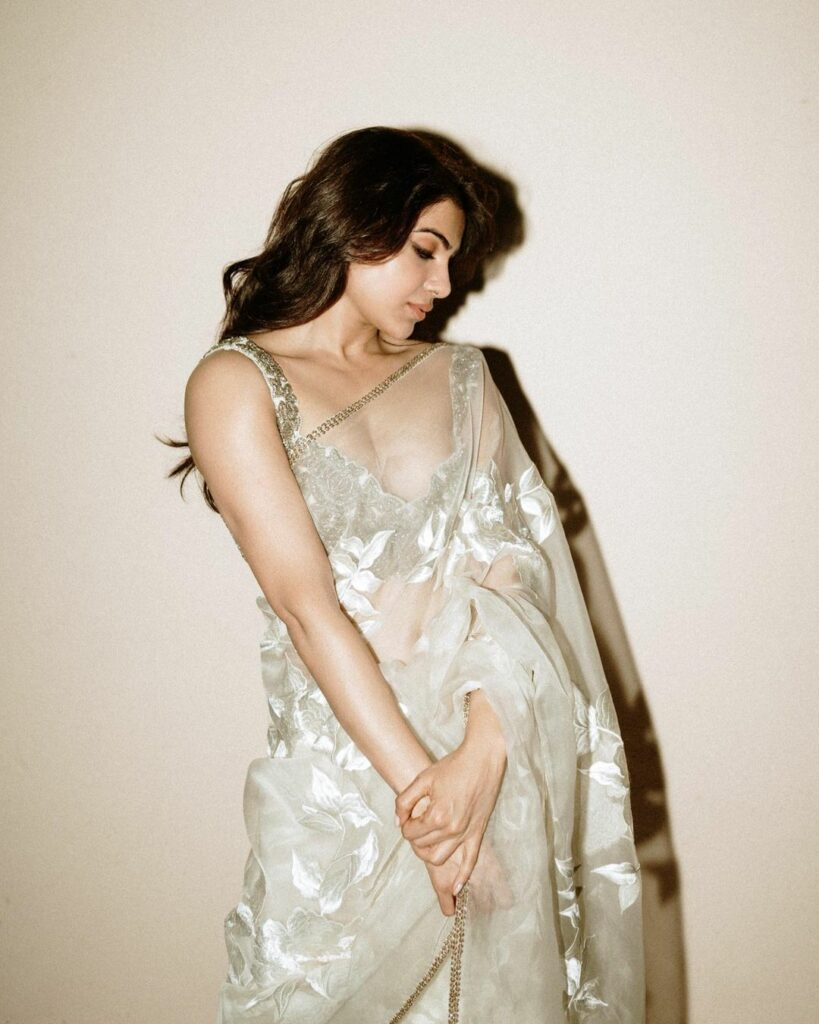 మరింత సమాచారం తెలుసుకోండి: