Why ilayaraja got up furiously..!?

A legend in the music world, ilayaraja has always been a special person for his fans. He has been entertaining everyone with his music for 47 years and is still giving songs to challenge the younger generations. In that way, his music in the recently-released film, Viduthalai, received praise from all parties. Following that, he is currently proving his talent in the anthology web series called Modern love Chennai. Produced by Thiagarajan Kumararaja, the series has been directed by six directors including Bharathiraja. While it is currently receiving good reviews, even Thiagarajan Kumararaja has praised Ilayaraja's talent. And none of the slanders about him are true. He was really supportive and talked about being a musician.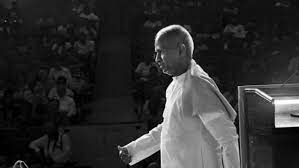 Because many people are accusing ilayaraja of being arrogant and arrogant. Moreover, music director james vasanthan is openly making many complaints and creating controversy. In this case, ilayaraja is angry that it depends on now. That is, he has spoken in response to the complaints about him. The thing is, those who say that he has a head weight, how much head weight should he have? He does not even consider such accusations against him. He competes only with music. His vision sees only the truth. He said that he is not worried about anything else. With this, the music genius has given a proper response to all those who criticize him, saying that he is not the person for him.
మరింత సమాచారం తెలుసుకోండి: