Hotness Alert!Esha Gupta Sets Internet On Fire!!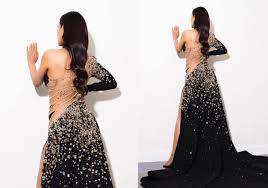 Esha Gupta's most recent images have heightened the situation once more. When the stunning diva slid into a mesmerising body-hugging backless dress to reveal her exquisite physique, she turned heads and left everyone in awe. The collection of steamy pictures soon gained popularity, receiving praise from followers and attracting interest from all around the internet.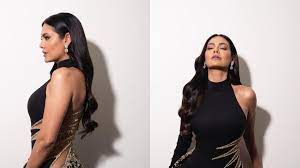 Esha Gupta oozes confidence and sensuality in the photos that have gone viral on social media. Her curves are highlighted by the backless dress. Gupta redefines glamour and raises the bar for fashion fans with her exceptional taste and poise. Awe-inspiring responses and accolades poured into the comments section as the photographs spread like wildfire on Instagram. A admirer commented, "Unbelievable..NO WORDS." Another person commented, "You are so cute."
She recently astonished everyone by making a stylish entrance at the IIFA 2023 Green Carpet. She was wearing a shimmering grey gown and appeared as hot as ever. Esha did not wear any jewellery and made her worry visible.
Additionally, she walked the red carpet at the 76th Cannes Film Festival. Later, the actress said she will always cherish the Cannes Film festival close to her heart because it provided her the chance to watch a movie with hollywood actor, johnny Depp, in an exclusive interview.
మరింత సమాచారం తెలుసుకోండి: